U.S. Atlantic Dolphin Fishery Management Plan
03-15-2019, 09:08 AM
Admirals Club
Join Date: May 2015
Location: Orlando , Fl
Posts: 2,197
U.S. Atlantic Dolphin Fishery Management Plan
---
U.S. Atlantic Dolphin Fishery Management Plan
In 2007, the
Magnason-Stevens Fishery Conservation and Management Act
(MSFCMA) created eight regional fishery management councils around the United States. Among them, the
South Atlantic Fishery Management Council
(SAFMC) is responsible for recommending and developing the fishery management plan for dolphin off eastern Florida, Georgia, South Carolina, and North Carolina. Currently, the
SAFMC
is in the process of receiving public comments regarding potential changes to the fishery management plan for dolphin targeted in those areas. The Council is pursuing options to revise 13 different actions that include topics such as redefining optimum yield for dolphin, allowing adaptive management of sector annual catch limits, modifying authorized gear that may be onboard when possessing dolphin or wahoo, modifying recreational vessel trip limits, and remove the operator card requirement for the fishery. Now is your time to voice your opinion on these matters while the
SAFMC
is in the public scoping phase.
Click here
to submit your public comments regarding these matters to the
SAFMC
.
Click here
to learn more.
03-15-2019, 09:11 AM
Admirals Club
Join Date: May 2015
Location: Orlando , Fl
Posts: 2,197
---
In March 2016, the Council directed staff to begin development of a joint dolphin wahoo and snapper grouper amendment to examine different ways to allocate or share quota between the commercial and recreational sectors for dolphin and yellowtail snapper.
The Council approved the amendment for scoping hearings, which were held in August 2016. Options included a common pool allocation, a reserve category, temporary or permanent shifts in allocation, combined annual catch limits, and creating gear allocations in the commercial dolphin fishery. In December 2016, the Council considered approving the amendment, for public hearings in early 2017. Instead, the Council directed staff to continue to develop Dolphin Wahoo Amendment 10 and include an action to revise the Allowable Biological Catch Control Rule to include a carry-over provision from one fishing year to the next. The Council also directed staff to develop actions that would eliminate the operator card requirement in the Dolphin Wahoo Fishery Management Plan, revised optimum yield, and allow properly permitted vessels with gear onboard that are not authorized for use in the dolphin wahoo fishery to possess dolphin or wahoo. Consequently, the Dolphin Wahoo Fishery Management Plan actions were not approved for public hearings.
After having stopped work on the amendment until the revised MRIP data are available, the Council directed staff to start work again on the amendment with the inclusion of additional items to allow bag limit sales of dolphin for dually permitted for-hire and commercial permit holders, modify gear, bait, and training requirements in the commercial longline fishery for dolphin and wahoo to align with HMS requirements, reduce the recreational vessel limit for dolphin, revised the ACLs to accommodate new MRIP data, and revise sector allocations.
The Council will next consider Amendment 10 at the March 2019 meeting.
GET INVOLVED –
Council Process
Pre-Scoping: June 2016
Scoping: August 2016
Public Hearing:
Final Approval:
NMFS Process
Secretarial Review:
Rule Making:
Implementation:
03-15-2019, 10:45 AM
Admirals Club
Join Date: May 2015
Location: Orlando , Fl
Posts: 2,197
---
https://billfish.org/featured/dolphi...gement-update/
February 28, 2019/in
Advocacy
,
Featured
,
News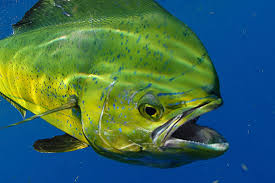 The Billfish Foundation recently submitted comments again to The South Atlantic Fisheries Management Council regarding the future management of a dolphin (mahi mahi) and wahoo fishery.
The Amendment looks to modify the management strategy for mahi-mahi that would better ensure healthy population levels into the future. Central to protecting mahi-mahi is a restriction of pelagic longline gear by not authorizing the fishery an allocation. While these fish are known to reproduce and grow quickly, it takes only a few pelagic longline vessels to fish down a species. Whereas far less of an impact is made by individual anglers fishing from either private or charter vessels. Pelagic longline vessels also have a greater range, in most cases, than a private boat or charter boats with anglers, giving them the capacity to catch many other species beyond the range of recreational fisheries.
If allowed, longline fishing would negatively impact not only recreational fishing, an important fishery to many, but other associated species. Just in Florida, within one year, over a half a million recreational fishing trips were made for mahi-mahi, which generated strong economic returns to businesses, jobs and to the state.
Authorizing a gear-based allocation strategy for mahi-mahi, which prohibits pelagic longline gear from receiving an allocation is crucial and should be approved in Amendment 10. If you would like to submit your comments please go
here
.
Read our official comments to the committee below.
mahimahiSAFMC19
Download
Posting Rules
You may not post new threads
You may not post replies
You may not post attachments
You may not edit your posts
---
HTML code is Off
---