Dolphin Fishing is Red Hot in Ft Lauderdale
05-24-2007, 12:20 AM
Junior Member
Join Date: Feb 2007
Location:
Posts: 20
Dolphin Fishing is Red Hot in Ft Lauderdale
---
Dolphins, Dolphins and more dolphins this week. Yes thats right, the dolphin are snapping this week. Its been windy, blowing pretty hard out of the North East, which has blown the dolphin in really close to shore. We've been catching them only about 1-3 miles offshore, although they are biting farther offshore as well. Not just the schoolie dolphin are biting either. The BIG dolphin are migrating through Ft Lauderdale waters and they are eating anything you throw at 'em.
A couple HUMONGOUS dolphin were caught this week, some bigger than I've ever caught myself or seen before. I saw a 68 pounder thrown on the dock by a lucky fisherman(not me ). We've been catching 6-10 dolphin a trip on a half day, with usually 2-4 of them being over 20 pounds. On one half day charter we caught a 47 pound dolphin, a 42 pounder, a 38 pounder and a 27 pound cow. Now thats a great half day trip. There were a couple of schoolies mixed in on that day too. Most of the dolphin have been biting on the troll in about 300-500' of water, just 1-3 miles offshore of Ft. Lauderdale beach. Some of the biggest ones have been caught in the kite on live mullet and goggle eyes. Our tactics have been to go trolling to scout out good areas where the fish are congregating. When we find an area where we are getting a lot of bites, we set up the kites and chum. Its been really effective with getting the bigger ones to bite that might shy away from a boat trolling by.
Other fish have been biting as well. A few sailfish have been caught this week as well as a few big hammerheads, which are still making their way down the gulfstream. Our night time anchor trip has been catching cobia here and there while fishing for yellowtail snappers. One night the same guy caught 3 cobia(the only ones we caught on the whole boat that trip). He must have been doing something right cause it worked.
Our Friday Night Open Boat Swordfishing trip caught a nice fish this week. It was their only bite and they caught it. It was about a 90 pounder and the only bite/caught fish of the night. Friday was a slow night for almost everyone that went out, but we did manage to catch one pretty swordfish.
This coming week looks to be good fishing. Hopefully the wind will lay down a bit to make the fishing a little more comfortable. We had a few seasick people on the boats this week. Maybe the extra chum in the water was what made the fish bite better. I think by the weekend the seas will be nice again. Good luck if you go out there, the dolphin are snappin!
Fort Lauderdale Fishing Charters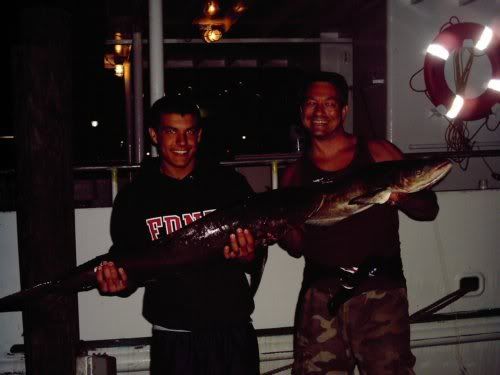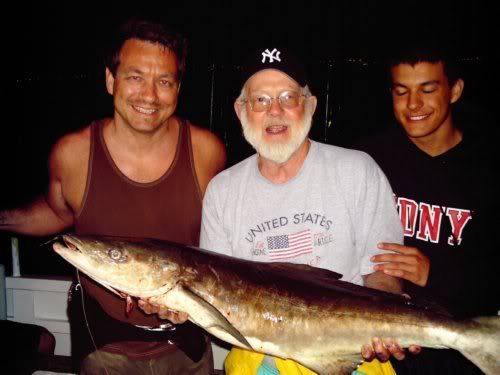 05-24-2007, 02:10 PM
Senior Member
Join Date: Oct 2002
Location: Freeport,NY
Posts: 1,595
Re: Dolphin Fishing is Red Hot in Ft Lauderdale
---
Where did all these captains come from who are spamming the site with all their advertising? But the best are those with two user names who recommend themselves.
05-24-2007, 03:09 PM
Senior Member
Join Date: Feb 2001
Location: Manassas Va USA
Posts: 4,384
RE: Dolphin Fishing is Red Hot in Ft Lauderdale
---
05-27-2007, 09:34 AM
Senior Member
Join Date: Apr 2006
Location: Ft. Lauderdale
Posts: 244
Re: Dolphin Fishing is Red Hot in Ft Lauderdale
---
If the reports are accurate, timely and useful, then I could give a crap what they do for a living. Besides, being in the biz and getting caught bullsh**ing on a forum like this is going to kill your business.


Posting Rules
You may not post new threads
You may not post replies
You may not post attachments
You may not edit your posts
---
HTML code is Off
---