Fix mount VHF radio with rear mount mic
02-16-2012, 03:19 PM
Senior Member
Join Date: Nov 2006
Posts: 254
Fix mount VHF radio with rear mount mic
---
Is there any other fix mount vhf radios that has this rear mount mic capability besides the Icom 504? I'm looking at installing my vhf radio overhead and don't want the mic cables dangling over my head. I already have the Icom with a scrambler and wanted to install a different radio as not to get confused with the scrambler radio and regular one.
02-16-2012, 04:44 PM
Senior Member
Join Date: Jul 2004
Location:
Posts: 7,884
---
Standard Horizon GX1600/1700/2000/2100/2150/5000
ICOM 422/424/504a/504RMV/604a
Your ticket to ride is the SH Explorer 1600/1700 gps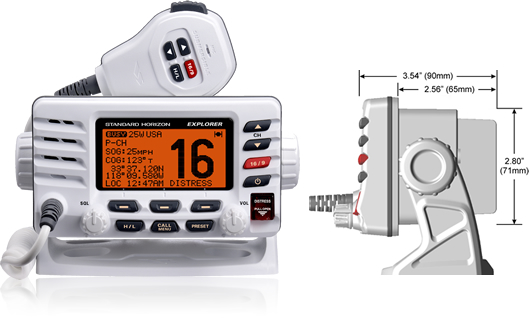 I have two VHF's installed inside my helm station and ICOM 504 rear mic version and a SH GX2100 AIS. Both are great radios.
Command Mic Videos .......
http://bluewaterpirate.phanfare.com/4831820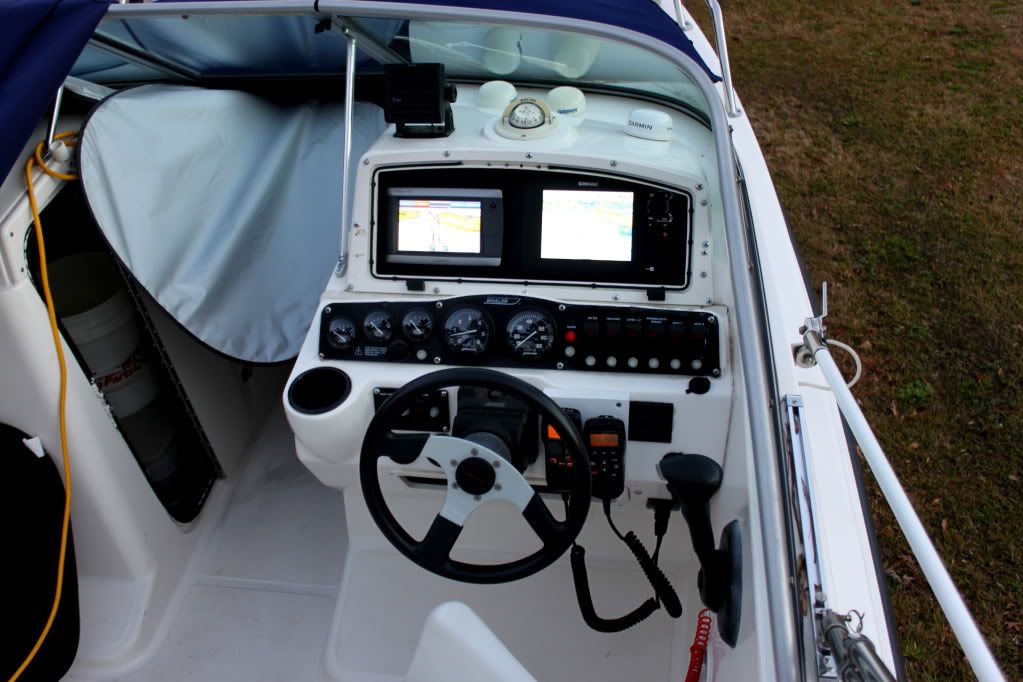 02-16-2012, 05:54 PM
Senior Member
Join Date: Jul 2004
Location:
Posts: 7,884
---
You have two choices mount the SH unit mic behing the unit and secure the mic cable to the mount. The only option you really have is the ICOM 504 the radio is made specifically for the application you want.. It's a terrific radio. The Command Mic III blows the SH remote mic away.
02-16-2012, 06:09 PM
Senior Member
THT sponsor
Join Date: May 2002
Location: Brookhaven, LI, NY
Posts: 15,755
02-17-2012, 12:03 AM
Senior Member
Join Date: Feb 2005
Location: Massachusetts
Posts: 1,701
---
I have had both the Icom 504 and SH5550, and SH5500 and would give a slight edge to the SH5500, which is comparable to an Icom 504 in performance and functions. Probably would make the decision based on price and size as they are both very good units.

If it were me, as a backup I would get a GX2150 with AIS receiver, which is a great bargain and gives you the ability to display AIS targets on most chartplotters.
Posting Rules
You may not post new threads
You may not post replies
You may not post attachments
You may not edit your posts
---
HTML code is Off
---