Picnic ham ready for the smoker
01-01-2012, 05:52 AM
Admirals Club
Join Date: Oct 2002
Location: anderson, sc
Posts: 19,406
Picnic ham ready for the smoker
---
Started last night about 7 pm getting this one ready for lunch today
Nice brown sugar based rub, Crown Royal was the supervisor for the rub
Using apple wood chips and hitting right on hour 12, should be ready by 12-1 pm and naturally will have more pics
01-01-2012, 07:46 AM
Admirals Club
Join Date: Oct 2002
Location: anderson, sc
Posts: 19,406
---
This is where we are 14 hours later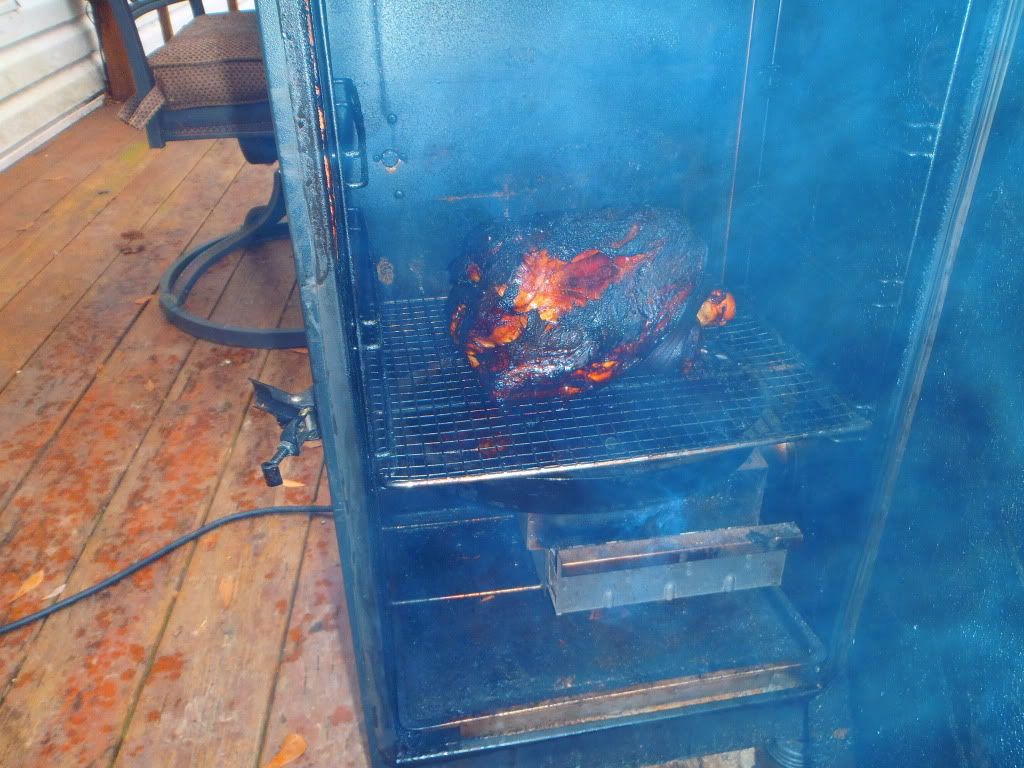 01-12-2012, 05:39 PM
Senior Member
---
Wow!!!
What kind of smoker is that?
Btw, I like Crown Royal but it is the only adult beverage I have experienced that gives me a headache. I have no idea why.
01-13-2012, 09:26 AM
Admirals Club
Join Date: Oct 2002
Location: anderson, sc
Posts: 19,406
---
Just plain old Masterbuilt Electric smoker, wished i had gone with the larger one though
As for the Crown, kind of got away from CR for years (love martinis and bloody mary's) but friend of mine gave me a bottle back in the fall for something I helped him with. Broke the seal open other night and forgot how much I truly loved the taste of CR
01-19-2012, 01:28 PM
Senior Member
---
Thanks. I looked at their website, they look a little small and pricy. I was thinking about taking the plastic lining out of a refrigerator and using it as a smoker. Not sure about the door tho because of the plastic and magnet. Maybe some woven metal oven door sealer.
01-22-2012, 10:23 AM
---
01-28-2012, 12:59 PM
Senior Member
---
I hadn't thought about that but if a modern fridge is galvanized metal when uncovered it might not be a good idea to use for a smoker. A 50's or 60's fridge is unlikely to be available, tho I'll keep an eye on craigs list. Thanks for the tip.
Posting Rules
You may not post new threads
You may not post replies
You may not post attachments
You may not edit your posts
---
HTML code is Off
---