127Likes
110 Qt Cooler - Gator Box - Like Yeti But Not!
07-07-2018, 04:13 PM
110 Qt Cooler - Gator Box - Like Yeti But Not!
---
You can have a great Cooler equal to a Yeti but without the yuppie jerk wannabe stigma! This cooler will make your beer taste better and it has an optional stripper pole with hookers and blow! It will also make you feel 10 years younger!
Bought this in March for my daughters wedding then planned to use it for Bahama trips. It's too small for me. Need a 150 size or so. Will consider trade and some cash or outright sale.
I think $300 is a fair price.
Outside dimensions: 33.5"L x 18.5"W x 19"H
Inside dimensions: 28.25"L x 14"W x 14.5"H
Let me know what you got and what kind of deal we can make.f
Located in Sunshine Ranches/Weston/Lauderdale area. I occasionally get up to WPB/Stuart area but never south of the county line.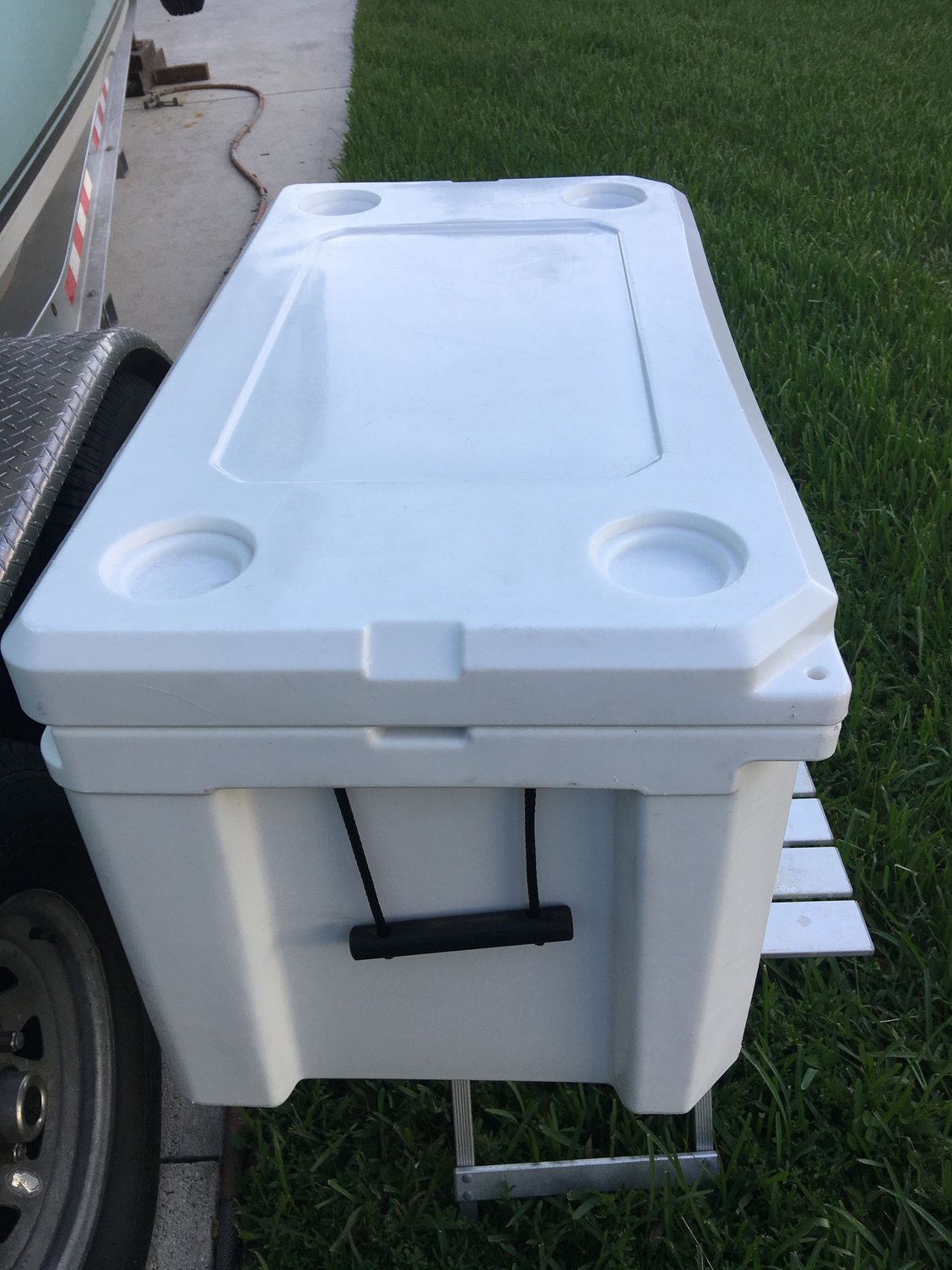 ---
Last edited by TheBigWhit; 07-07-2018 at

05:06 PM

.
07-07-2018, 05:17 PM
---
Those are awesome coolers. If I didnít already have one Iíd be all over this
07-07-2018, 05:47 PM
Senior Member
Join Date: Jun 2014
Location: Puerto Pensaco, south of Rocky Point
Posts: 456
---
Nice box. Hope it sells.

How much for the folding table? Mine got squashed during the ice storm.
07-08-2018, 01:30 AM
07-08-2018, 08:09 AM
07-10-2018, 07:36 AM
Admirals Club
Join Date: Jun 2016
Location: SoTex
Posts: 541
---
How much shipped to TX?
07-10-2018, 08:33 AM
Junior Member
Join Date: Jul 2018
Posts: 2
---
Ok. I looked these up. They are nice coolers.

How much do you think it would cost to ship?
07-10-2018, 09:48 AM
---
I'm guessing it might cost $30-$50 bucks to ship CONUS but would need a zip code to get estimates. I have commercial shipping accounts (UPS-FedEx-DHL) so do get decent discounts.


07-12-2018, 07:07 PM
07-15-2018, 02:13 PM
Senior Member
Join Date: Jan 2002
Location: Wisconsin/Florida
Posts: 4,456
07-15-2018, 05:39 PM
Yesterday, 07:49 AM
Senior Member
Join Date: Nov 2008
Posts: 1,001
Yesterday, 05:26 PM
---
Posting Rules
You may not post new threads
You may not post replies
You may not post attachments
You may not edit your posts
---
HTML code is Off
---