2002 Jeep Grand Cherokee 4x4 V-8 - REDUCED
11-07-2005, 12:38 PM
Senior Member
Join Date: Jan 2004
Location:
Posts: 279
2002 Jeep Grand Cherokee 4x4 V-8 - REDUCED
---
2002 Grand Cherokee Laredo Sport (special edition that year)
4x4 – Select Trac
V-8 (gets between 20-21 mpg on highway)
Tow package w/ trans cooler (very little towing)
Sunroof
Custom Floor Mats (have originals in box in new condition)
Tinted front windows (could be removed)
Infinity Sound System – CD/Tape
Steering wheel mounted radio controls
New Battery 2005
New Tires Fall 2004
New Brakes 2005
All Service Records (all scheduled maintenance has been followed)
Synthetic Oil since first oil change
Synthetic Rear End fluid
Semi-synthetic Front End fluid
Techron Fuel System Treatment every 3,000 miles
50,300 miles (power-train warranty to 2007 or 70,000 miles – carries $100 deductible)
There are only three issues with the vehicle that I am aware of. The first being the temperature on the overhead computer sometimes is inaccurate - always corrects itself once you drive for a little while or restart the vehicle. It hasn't been a big deal to me but I thought I'd let you know. The other issue is that there are two cosmetic marks on the rear bumper where some moron rearended me on a moped. I'm in the process of working with the insurance company to get it fixed. There are no structural issues with it, just cosmetic. There is also a slight door ding on the passenger side rear door. It's not too noticable unless you're up close. Could probably be pulled out by a small dent specialist.
Located in Greenville, SC
Asking $14,500.
I am a very anal boat and vehicle owner (possible partial cause to the end of my first marriage). This has been a great vehicle and I have taken extremely good care of it. The only reason that I'm selling is to free up some cash for an impending home addition and I have another tow vehicle. Please let me know if you have any interest or questions.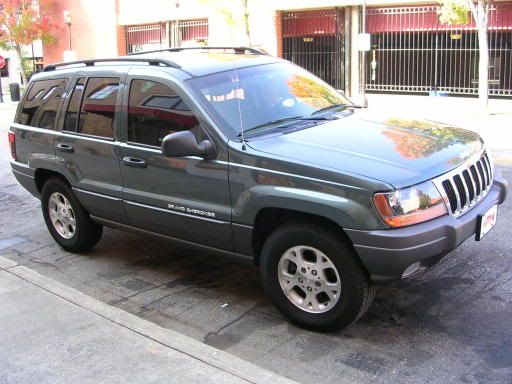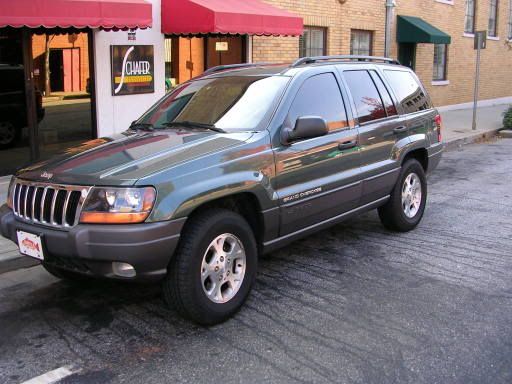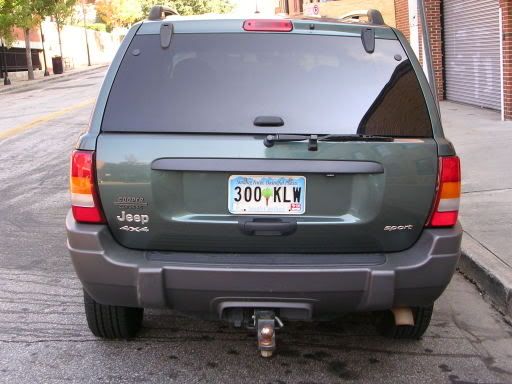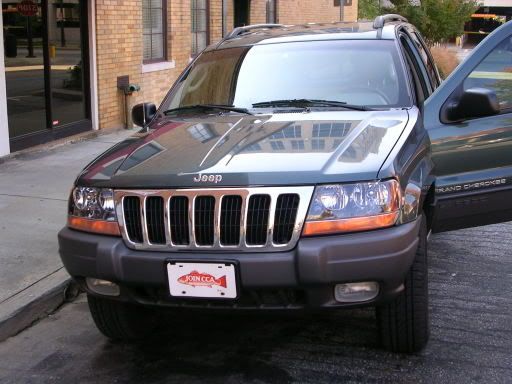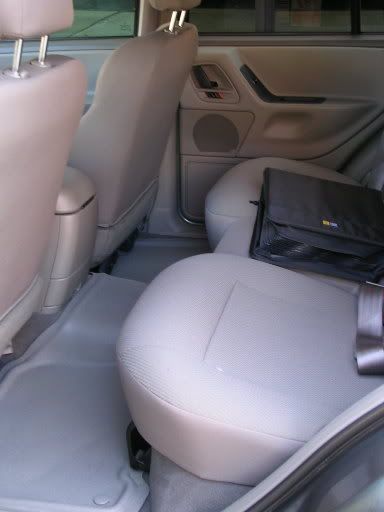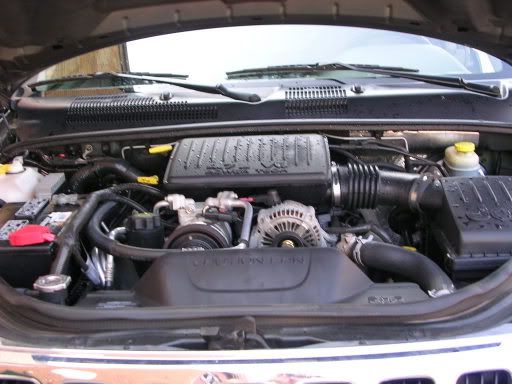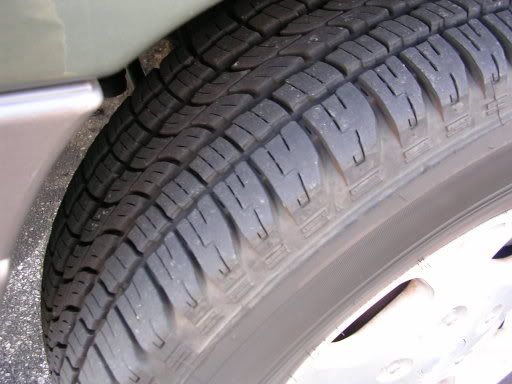 11-08-2005, 08:15 AM
Senior Member
Join Date: Mar 2004
Location: Fayetteville/Gloucester, NC
Posts: 1,330
Re: 2002 Jeep Grand Cherokee 4x4 V-8
---
I'm interested. I have a 1995 Cherokee with 4.0L I'm looking to replace. How does the 4.7L do when towing? I'm in Fayetteville, NC, so not too far away.
11-08-2005, 09:27 AM
Re: 2002 Jeep Grand Cherokee 4x4 V-8
---
I pulled my 21' Wellcraft with mine, 3400lbs plus 72gal of gas and other junk on board. 75mph down the Fla. Turnpike. It wouldn't comfortably maintain 75 going up hills or over bridges, but I was pretty happy. It towed at 55 beautifully. Once I got into the Keys where you can't do 75 without attracting the FHP, you'd hardly know the boat was back there.

My 99 Grand (with the 4.7) went swimming with Wilma, so her pulling days are over. I'm shopping a bit now for another used truck/SUV, and I'd but another Grand Cherokee (4.7 only) again if the right one came around. The seats in Mako's look similar to mine (mine was a LTD), and they are like riding in a La Z Boy...
11-08-2005, 12:30 PM
Senior Member
Join Date: Jan 2004
Location:
Posts: 279
RE: 2002 Jeep Grand Cherokee 4x4 V-8
---
abfish,
This is my forth Jeep. All of the others had the 4.0 I6 (great engine by the way) and I can honestly say that it's night and day difference. The engine is smoother and quieter. It doesn't have the whine that the I6 has when it gets wound up. It's also got alot more giddy up.
As far as towing goes, it's been great with my 17 Mako. You hardly know that it's back there. I want to say that it's rated to 5,500 pounds but I'd need to check the manual to make sure.
I'm in Columbia, SC on alot of weekends so maybe we could meet up in Florence if you're interested. You can call me (864-918-8221) or email me at
coreyttc@msn.com
.
Posting Rules
You may not post new threads
You may not post replies
You may not post attachments
You may not edit your posts
---
HTML code is Off
---