For Sale: 2002 Harley Davidson 1200 Custom Sportster
08-16-2010, 10:35 PM
Senior Member
Join Date: Jul 2002
Location: Oak Island NC
Posts: 1,448
For Sale: 2002 Harley Davidson 1200 Custom Sportster
---
PRICE REDUCTION TO $4899 on 12/3/2010
For Sale: 2002 Harley Davidson 1200 Custom Sportster
Unfortuntly I had to move so my pride and joy has to go! You will not see another sportster like this any where! It has a rare factory custom paint job. Pretty much everything that can be chromed is chromed. Custom HD pegs and mirrors and grips. Custom HD badlander seat. Medium size ape hanger which are very manageable. Turn signal relocation on front and back. Custom turn signal bullet smoke out kit. Custom S&S carb cover. Sampson straight pipes, this bike has a great sound! HD Forks bag. There are many more chromed out items that are on this bike but to much to list! This bike has every thing. You will not have to add a thing to show it off. Reminds me of a new age bobber. All the accessories were put on by a HD dealer. The bike has always been garage kept under a cover and has never seen a drop of rain.
Since I had to move away I keep the bike at my parents so the bike can be shown very easy. I am firm on the price of $5499 but have dropped it down to $4899.
The best way to get in touch with me is to email me and I will give you my phone number or vice versa and we will talk. If you have any questions I will be happy to help!
Contact: Either PM here or email me at
mattmuttsmith@yahoo.com
The bike is located in Durham NC close to Brier Creek Shopping Center and 6-8 minutes away from RDU.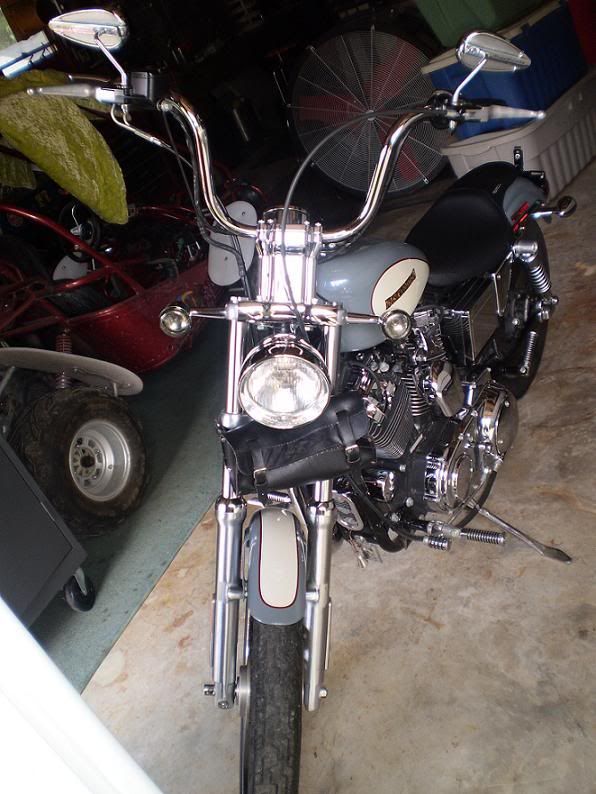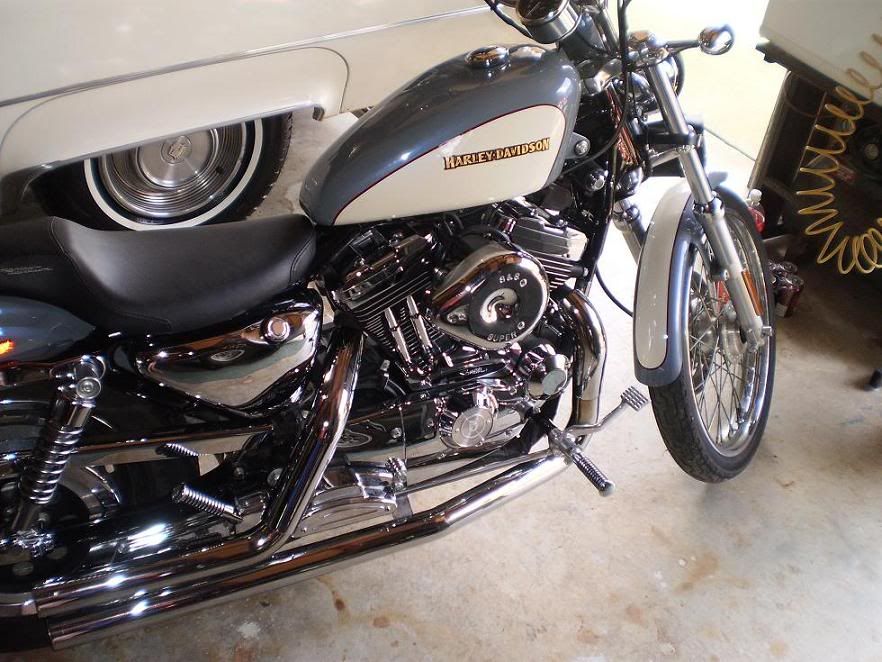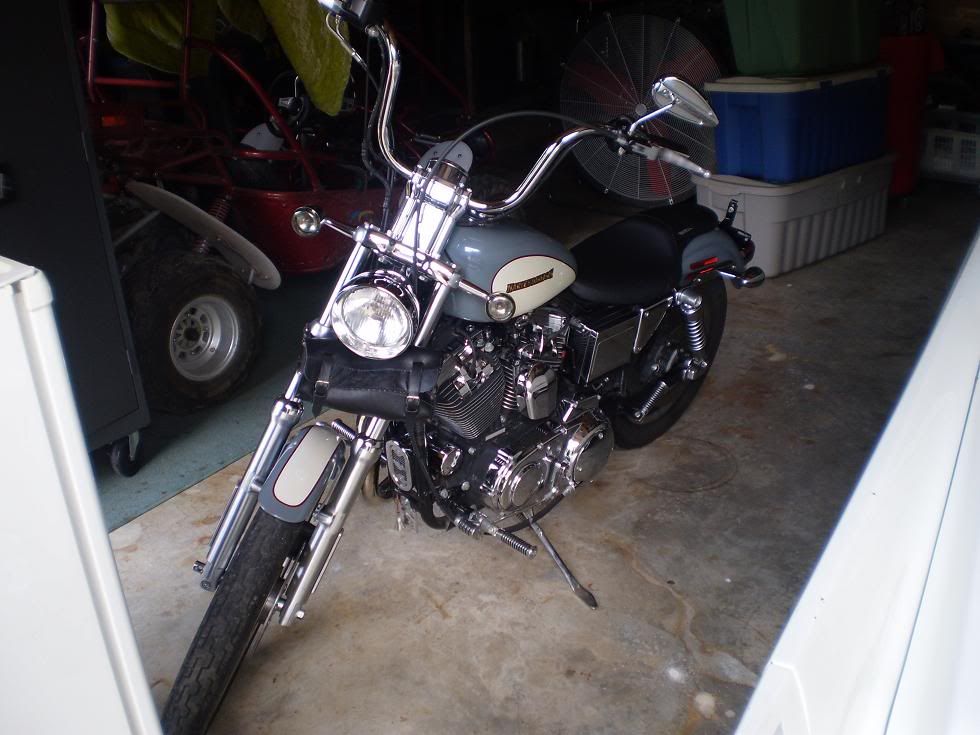 ---
Last edited by mattmuttsmithx; 12-03-2010 at

02:18 PM

.
08-17-2010, 09:00 AM
Senior Member
Join Date: Dec 2007
Location: Laurinburg, NC
Posts: 783
---
Nice bike! but I noticed the Cat. in the back what year is it and is it for sale? I love the old Cat's. You can email me at
richardboles@bellsouth.net
08-17-2010, 06:44 PM
Senior Member
Join Date: Jul 2002
Location: Oak Island NC
Posts: 1,448
---
Thanks for the nice comments!

That Caddy in the back is a 1969 Deville Convertible. It is about 80% done with only paint, wheels, and interior to be finished. It only has 45k original miles. Unfortunately, it is not for sale, sorry! We just got through restoring a 41 Chevy Pickup and a 53 Ford pickup. They were fun. The caddy is going to one one hell of a cruiser when we are done.

Come on guys! I need to sell this bike!
Posting Rules
You may not post new threads
You may not post replies
You may not post attachments
You may not edit your posts
---
HTML code is Off
---