Aluminum trailer 23-25ft
08-06-2010, 07:37 AM
Admirals Club
Join Date: Sep 2007
Location: Fort lauderdale
Posts: 927
Likes: 0
Received 0 Likes on 0 Posts
Aluminum trailer 23-25ft
---
This is a 2002 Aluminum Trailer. the trailer is a wesco. The trailer is in great condition and everything is in working order. Recently replaced a tire and all 4 tires have good tread and condition. Also all hubs are in good condition and I recently had one replaced. Trailer is a 7000lb capacity and has 2 3500 torsion axles in great shape. The trailer does not have brakes hooked up but it does have an acquator. Also trailer has forward bunks. Trailer holds boat from 23-26ft. It is currently used to carry a 25 contender. asking 1500 obo.
Call 954-629-9637 or Email
skiffangler@aol.com
Thanks
Jake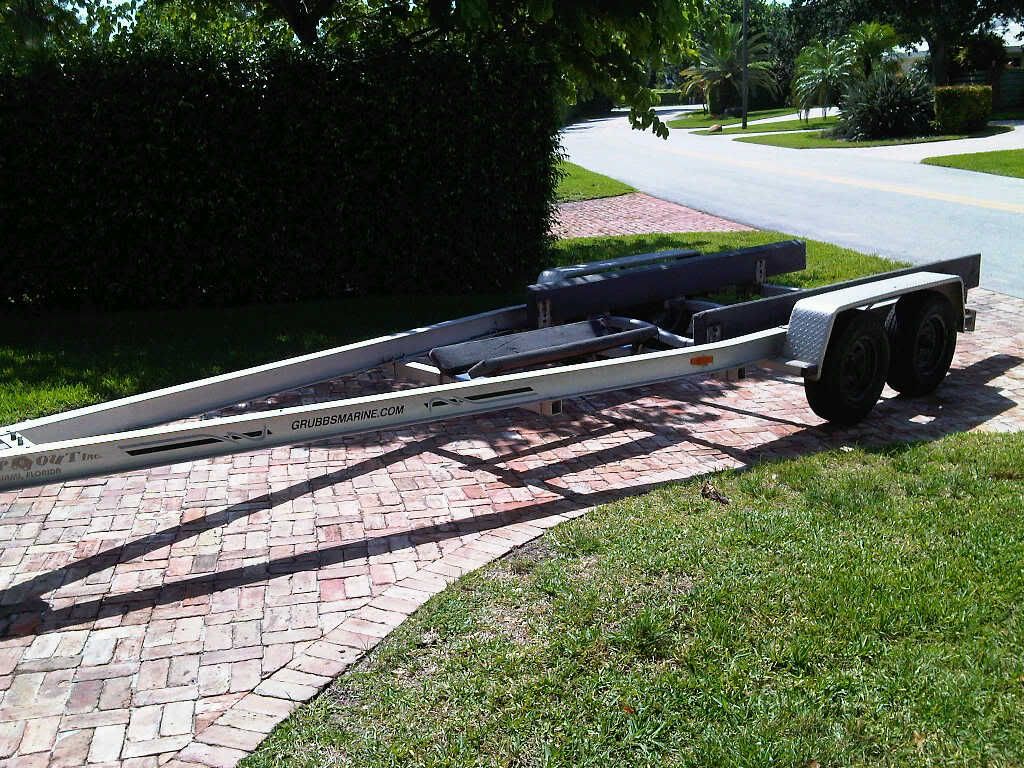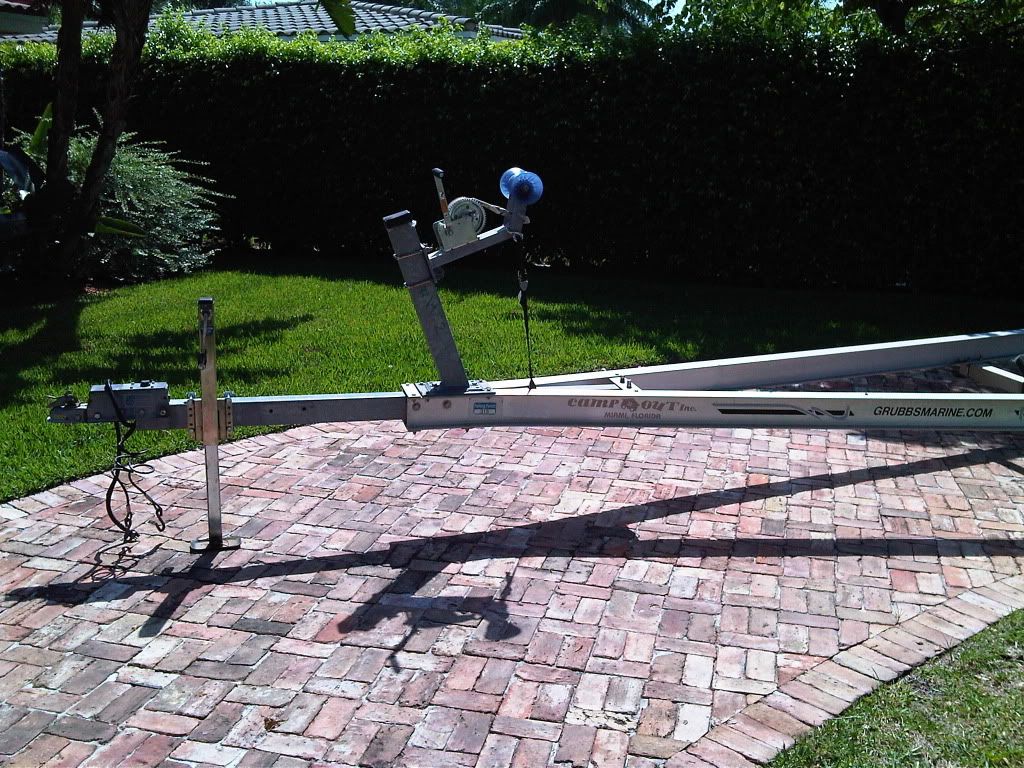 08-08-2010, 05:14 PM
Senior Member
Join Date: Jul 2009
Location: Islamorada, Florida
Posts: 345
Likes: 0
Received 0 Likes on 0 Posts
Where you at????????
---
I'm guessing from the 954 area code # you reside somewhere around Ft. Lauderdale--I live in the florida keys (islamorada)--let me know if I'm right--I've got a 22' 1972 Chris Tournament Fish center console that I think would fit on your trailer--I'm hoping the bunks are adjustable---hope to hear back--I'm interested--thanks--Steve ---my email address is
-----cheeseslobs@bellsouth.net
08-16-2010, 07:01 AM
---
Couple questions, Any reason why the tongue looks so long? Was the custom done? Also, looks like the winch stand is not moveable right now. Is it tied into that connection structurally?
Posting Rules
You may not post new threads
You may not post replies
You may not post attachments
You may not edit your posts
---
HTML code is Off
---