Viking RESCYOU PRO 8 Person Valise Liferaft
01-25-2011, 02:38 PM
Junior Member
Join Date: Jan 2011
Posts: 1
Likes: 0
Received 0 Likes on 0 Posts
Viking RescYou Pro 8-man
---
Is it still available? Was the repacking done professionally? Does it have the certification label attached from the recent inspection?
If so, my offer is $1200 including freight to Princeton, NJ.
Please let me know by the end of tomorrow Wednesday January 26, 2011
Thanks
01-31-2011, 11:00 AM
Junior Member
Join Date: Jan 2011
Posts: 1
Likes: 0
Received 0 Likes on 0 Posts
---
Originally Posted by
Miss Trial
This listing is for a Viking RESCYOU PRO 8 Person Valise type liferaft. Typically seen online for $3,500.00ish.
Asking $1,500.
Date of manufacture: 11/2005
Includes a Solas A Pack
Has a brand new inspection as of this week and isn't due for another one for three years!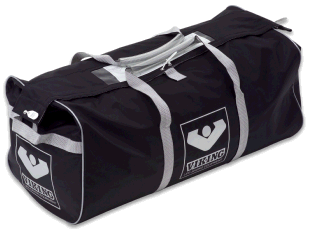 Technical specifications of VIKING Liferaft type RescYou™ Pro 8 persons – Self-righting type
General
:
The raft has been designed and tested according to ISO 9650/1 for a stowage height of 6 metres when equipped with emergency packs types "RORC " pack, SOLAS B pack, USA "E" pack or French Class II packs. The raft has been tested in temperatures ranging from -15 degrees Celsius to +65 degrees Celsius
Dimensions of liferaft:
The weight of the raft varies as per the equipment pack fitted and whether it is packed in valise or container.
Material
:
Approved materials for the manufacture of life rafts acc. to ISO 9650/1. The basic material of VIKING liferafts is a strong webbing covered with natural rubber. One of the extremely advantageous features of rubber is its elasticity. In fact, natural rubber represents one of the most elastic materials in the market.
Elasticity also means flexibility which improves reliability in an emergency causing the liferaft to be exposed to quite heavy loads.
During numerous tests made in the right element, the flexibility of the liferaft has proved crucial to its functioning when deployed at extremely low temperatures, when being boarded and when being loaded in rough sea.
Approved materials acc. to ISO 9650/1.
The two entrances are closed by means of zip fasteners. The closing device has been designed for easy opening and closing of the entrance.
Vacuum Packed - 3 year service intervals
Valise:
The valise is made from water repellent materials.
Lights on the liferaft:
On top of the liferaft a 4.3 cdl strobe light is fitted and a permanent light is fitted on the inside.
Ballast pockets.
Underneath the floor 4 ballast pockets (each containing 60 litres) are positioned evenly around the circumference of the raft. The pockets are designed for rapid filling.
Sea Anchor:
A sea anchor fulfilling the requirement of the above mentioned ISO standard is included with the equipment
Operation
:
Being self-righting, the liferaft will turn back to an upright position if it inflates in an overturned position.
Standard Features
Available in 4, 6 and 8 person capacities.
Two individual buoyancy chambers, each having sufficient buoyancy to carry the weight of the number of persons which the liferaft is permitted to accomodate.
One-way valve at the base of the arch tube, preventing loss of arch tube inflation with deflation of upper tube.
Hand glued with double tape internally and externally.
International/SOLAS organge approved ballast system with 60 liter/15 gallon capacity in each bag.
SOLAS grade retro-reflective tape on canopy and bottom of liferaft.
Highly visible, fluorescent international/SOLAS orange canopy.
Sea anchor.
Rescue quoit with 30m of line.
External pressure relief valve.
Internal topping off valves.
Internal and external life lines.
Buoyant safety knife.
Righting strap (on standard liferafts)
SOLAS approved, automatically operated strobe lights attached to exterior of canopy
Interior lights
Large zippered entrance for ease of boarding with closure on both ends enabling the ability to increase feeboard.
Plastic packing of raft to ensure raft is kept dry at all times.
Pressure relief valve plugs.
Self-righting capability
Integral, double infalatable floor for protection against hypothermia.
Two large entrances ensuring good ventilation.
Inflatable boarding ramp with highly visible orange surface to ease boarding.
Emergency Pack ACC. To USA E Pack
USCG/SOLAS approved hand-held flares (3)
USCG/SOLAS approved parachute rockets (2)
SOLAS first aid kit (1)
Seasickness tablets (100)
USCG approved fishing kit (1)
USCG approved drinking water (1 pt per person)
USCG/SOLAS approved flashlight w/ batteries (1)
Spare batteries and bulb (2)
USC approved signal mirror (1)
Repair kit (1)
Leak stoppers (3)
Sponges (2)
Bailer (1)
Paddles (2)
Whistle (1)
Can Openers (3)
Drinking cup (1)
Scissors (1)
hello wondering if this item is still available
Posting Rules
You may not post new threads
You may not post replies
You may not post attachments
You may not edit your posts
---
HTML code is Off
---