Swim platform for twin engine bracket
04-09-2009, 08:35 PM
Senior Member
Join Date: Feb 2002
Location: St. Leonard, MD
Posts: 3,973
Likes: 0
Swim platform for twin engine bracket
---
This is the OEM swim platform off of my 25' Grady. I removed it about 2 months ago after deciding to either build a new one of different dimensions, or go w/out a platform entirely.
Dimensions are as follows...
Width where it meets the transom: 87.25"
Width at the motor end: 86"
Depth on the outside of the motors: 19.5"
Depth in front of the motors: 16.25"
Things needing attention:
1. A chunk of gelcoat came off the flange where the bracket bolts up to the transom. Needs to be sanded down and filled to make level. The area is not visible when mounted, so I would just use epoxy thickened with cabosil.
2. There's a crack in a flange on the underside of the bottom that is used to secure a piece of Starboard trim. I don't believe the flange is structural in any way, nor an I sure what type of core material is inside the flange.
3. I would drill out the mounting holes and then refill with epoxy in order to keep the core sealed. When I pulled the bolts out, it appeared that water had gotten past the caulking at some point. To ensure the area was dry, it would be easy to drill some holes from the underside into the core (right around the mounting holes) and put a heat lamp on it, then refill.
Other than that, it's in very good shape and was much lighter than I was expecting (only 33.2 lbs). All the support bars and swim ladder will be included.
Sorry, the pics aren't the greatest...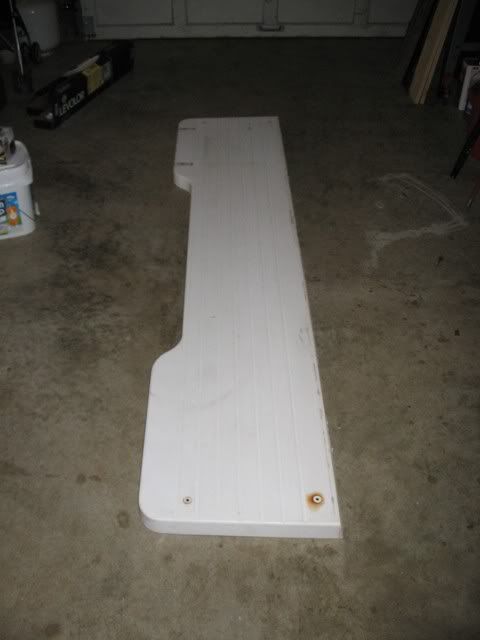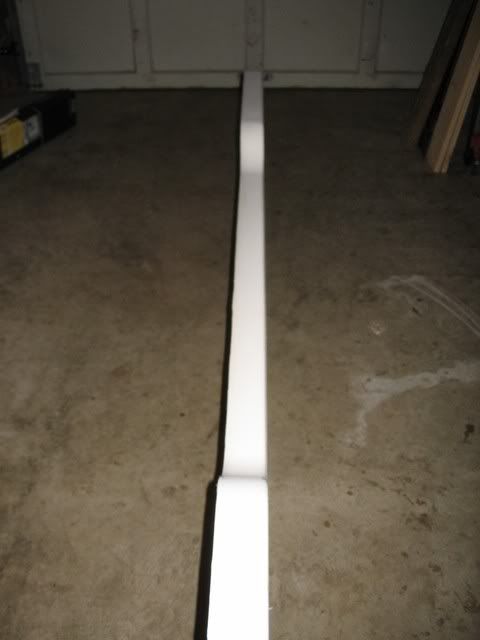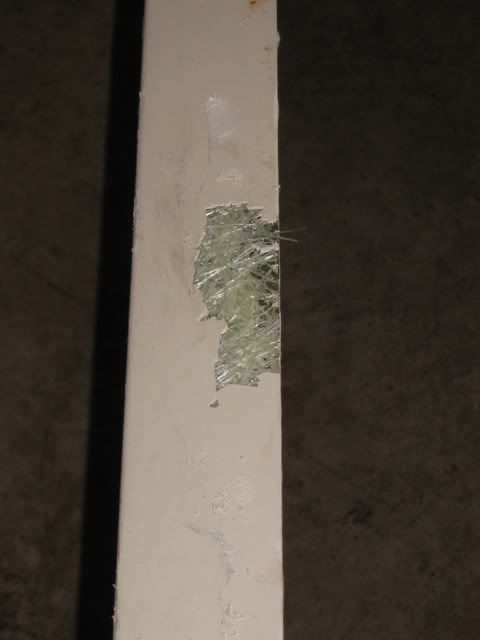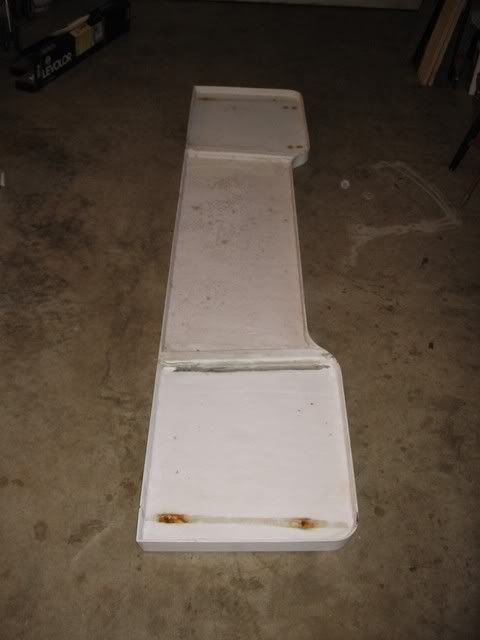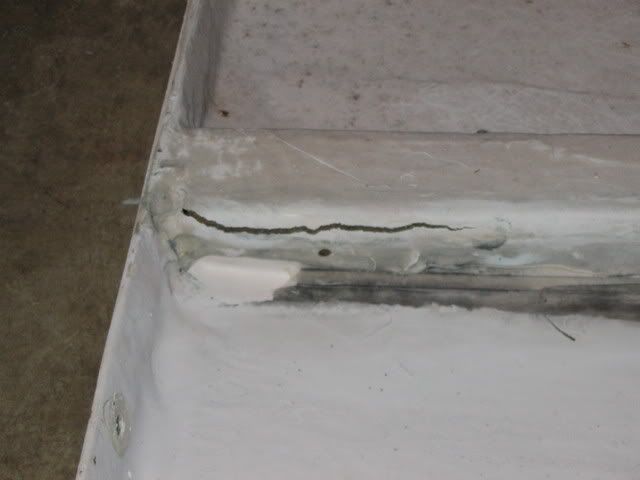 Here's what it looked like on the boat...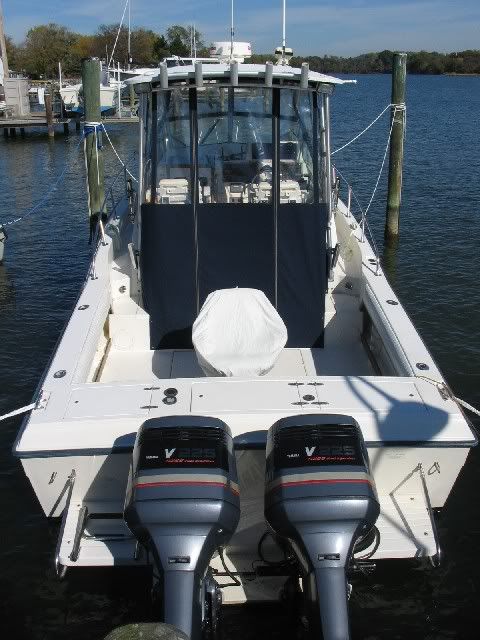 Asking $500/obo.
Posting Rules
You may not post new threads
You may not post replies
You may not post attachments
You may not edit your posts
---
HTML code is Off
---