Triple axel trailer (Reduced)
11-30-2008, 04:51 PM
Admirals Club
THT sponsor
Join Date: Jul 2006
Location: Greenville, SC
Posts: 2,751
Re: Triple axel trailer
---
It had a 31 contender on it. It is around 32' 6" feet and 9' 4" wide.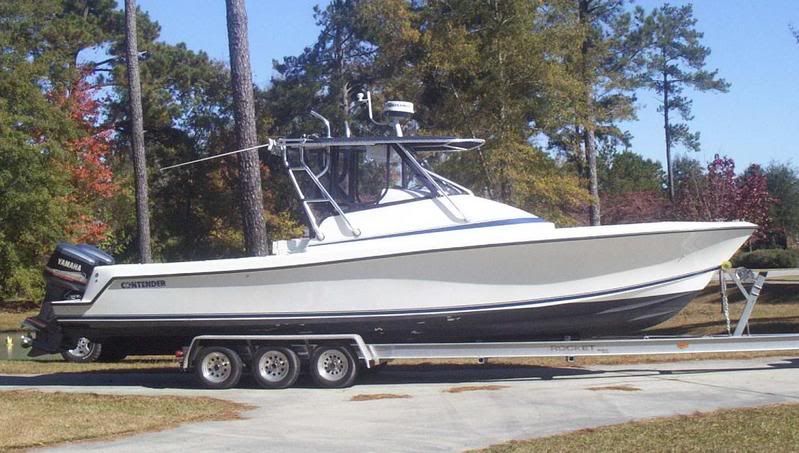 To answer your question I am not sure. It will be close. How much does your boat weigh?
12-02-2008, 06:07 PM
Admirals Club
THT sponsor
Join Date: Jul 2006
Location: Greenville, SC
Posts: 2,751
Re: Triple axel trailer
---
Wolakrab - 12/2/2008 5:41 PM

Scott,
Are you keeping the boat in G-town? The Boat Shed?
No, we got a new trailer early this year before we went to Vence LA, This trailer is rated at 10,500 and my father in his line of work did not want to overload it with all the crap we would take and pull it that far. So we got a good deal on a 15.8K trailer.
We never made it to Vence, some things came up hopefully next year.
I saw your post on the hition head thread. I will swap you this trailer and some good electronics for that boat of yours.
Posting Rules
You may not post new threads
You may not post replies
You may not post attachments
You may not edit your posts
---
HTML code is Off
---