Need a pop up canopy, suggestions
07-21-2015, 04:49 AM
Admirals Club
Join Date: Oct 2002
Location: anderson, sc
Posts: 18,515
Need a pop up canopy, suggestions
---
We camp a couple times each year and Admiral bought a "instant" pop up canopy and it is anything BUT instant. You have to install/remove the actual canopy each time you put it up and take it down. (think she only paid about $50 for it)

Heading to the coast in couple weeks and taking out 7 month old grandson and looking for one to take down to beach each day that will not be a freaking battle to put up

Any suggestions would be appreciated.


I have used a couple of other folks before where you just pulled them out of the bag and put them right up with no problems but not sure what brand they were
07-21-2015, 05:53 AM
---
We have on of these for camping - it goes up in a few min... once you read the directions and don't struggle with it for 45 min only to find out its inside out...
Its about 5 min to set up, 5 to take down - and it actually fits back in the bag.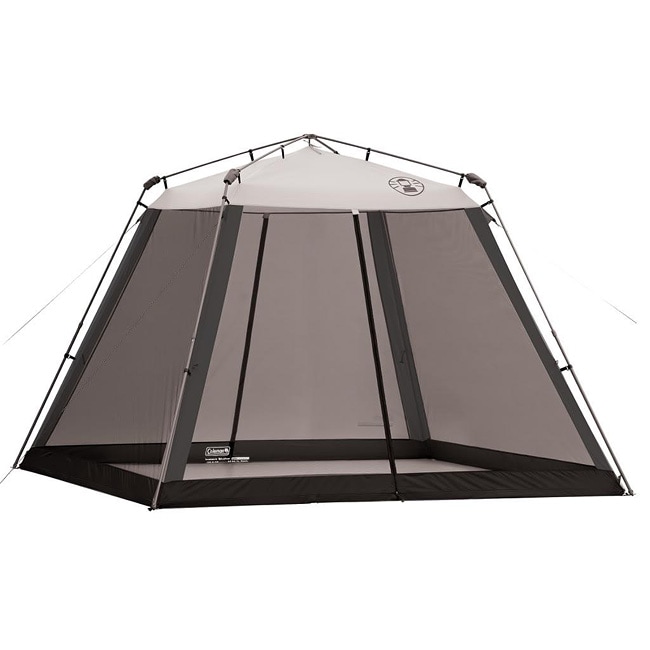 http://www.overstock.com/Sports-Toys...4/product.html
07-21-2015, 05:54 AM
Senior Member
Join Date: Jul 2004
Location: South East Pa
Posts: 9,319
---
Can't help you what to get, but please don't leave it on the beach. It has been a huge problem at the Outer Banks, so big they are going to start banning them. People put them up, they break and they are too lazy to take them off the beach and put them in the trash. Last year on a 6 mile stretch their were over a 150 broken skeletons of tents (counted via beach patrol)
07-21-2015, 06:00 AM
Admirals Club
Join Date: Aug 2014
Location: Hanahan, SC
Posts: 7,865
---
If you are just looking for a canopy, I am wanting to get one of these. The traditional canopies are just too bulky/large for me to lug around in the boat to take to the beach
http://www.cool-cabanas.com/about/
---
Last edited by schoolsout1; 07-21-2015 at

08:34 AM

.
07-21-2015, 06:18 AM
Senior Member
Join Date: Jun 2006
Location: The MRE
Posts: 2,742
---
http://www.ezupdirect.com/product/es100s-10-x-10/
i think it's actually too heavy for our light recreational use. wouldn't mind have something a little lighter and easier to carry. they one we have has wheels built into the storage bag, and they are definitely needed for moving it any sort of distance...
07-21-2015, 10:23 AM
Admirals Club
Join Date: Oct 2002
Location: anderson, sc
Posts: 18,515
---
Originally Posted by
fastfjr
can't help you what to get, but please don't leave it on the beach. It has been a huge problem at the outer banks, so big they are going to start banning them. People put them up, they break and they are too lazy to take them off the beach and put them in the trash. Last year on a 6 mile stretch their were over a 150 broken skeletons of tents (counted via beach patrol)
i don't litter
07-21-2015, 10:49 AM
Senior Member
Join Date: Mar 2005
Location: hampstead, nc
Posts: 1,930
---
Posting Rules
You may not post new threads
You may not post replies
You may not post attachments
You may not edit your posts
---
HTML code is Off
---