Who Dat ???????????
10-21-2007, 05:39 PM
Senior Member
Join Date: Nov 2006
Location: Mobile, Al.
Posts: 1,245
Who Dat ???????????
---
Scored a couple of tickets to the game today, so off we go to the Dome. A short trip, it took just shy of 2 hours. This was my youngest sons first Saints game, also along for the game was, oldest son Chris and his girl friend Neecy, my daughter Dana and her boyfriend Sal. It was good time had by all. It's too bad about Byron Leftwich getting hurt his first time out, I still remember him in the Marshall vs E. Carolina bowl game being carried out on the field and his heart and determination.
Tyler and the field shot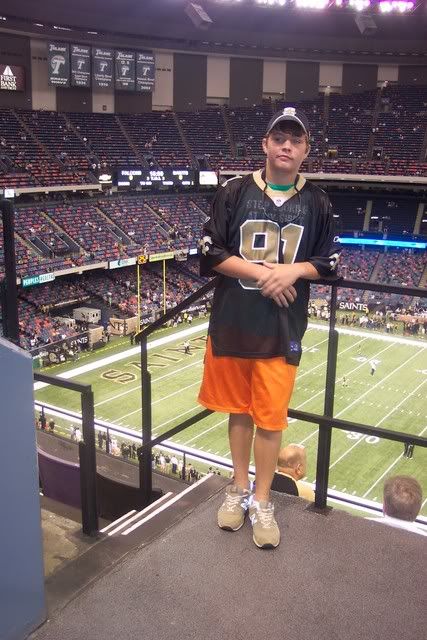 Southern University warming up the crowd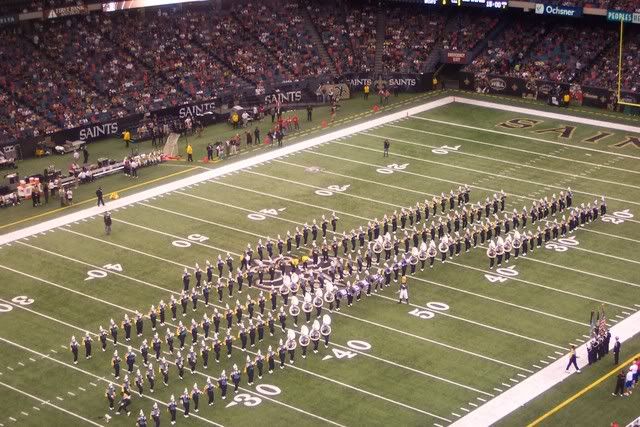 The Saint own personal Pope !!!!
Just field shot before a play
All my younguns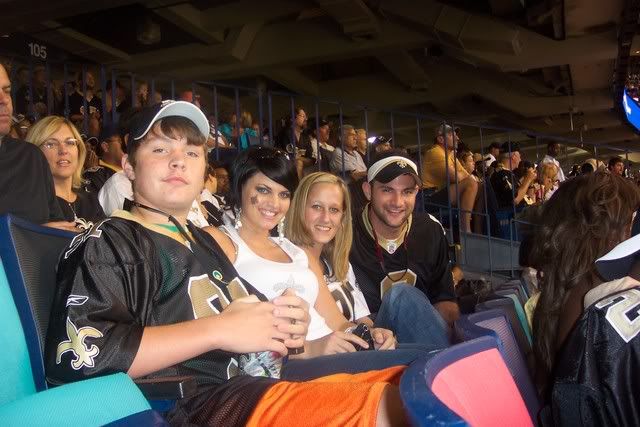 The end result
It never fails, even when we are not on the boat, they wind up here
Posting Rules
You may not post new threads
You may not post replies
You may not post attachments
You may not edit your posts
---
HTML code is Off
---