Movie $hock!
07-07-2007, 04:29 PM
Senior Member
Join Date: Oct 2002
Location: Gloucester,Ma USA
Posts: 10,784
Movie $hock!
---
It's been awhile since I've been to the movies but since I stumbled upon the movie set of "Transformers" last year while on vacation atop the Hoover Dam. I had to check it out. Talking to the director he was kind enough to give me the lowdown on what they were shooting and allowed us to hang around the set.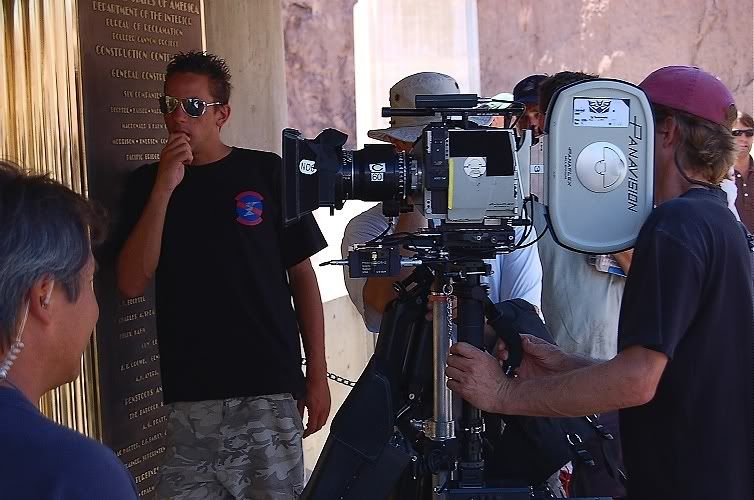 It was boring,most of the "shots" were of nothing,action figures would be added later. One of the crew mentioned that I may be in one of the shots as I was walking over to the edge of the dam. I"think" I saw myself! But for only a second or two.
Below is what I was looking at: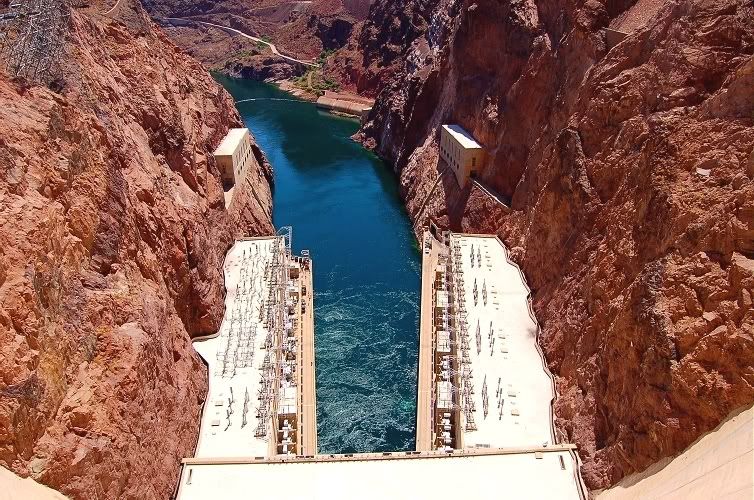 I took my nephew yesterday to the 3:30 show. (2) tickets (1) small Coke (1) bottled Ice Tea (1) small stale popcorn and (1) pkg of Twizzlers = $32.00 !
The movie was action packed and the effects were awesome!
07-07-2007, 08:51 PM
Senior Member
Join Date: Jun 2003
Location: GA
Posts: 966
Re: Movie $hock!
---
we try to hit the matinées for the discounted price.

a couple of us that grew up with the cartoon and action figures took off work early on Tuesday to check out Transformers.....we pretty excited on how the movie came out. now I will have to buy myself, I mean my son an Optimus Prime action figure.
07-08-2007, 12:03 AM
Member
Join Date: Jun 2007
Location:
Posts: 68
Re: Movie $hock!
---
yea, i never really cared for the cartoon that much...but man, i saw the movie this afternoon and it was awsome.......

i havent been to the movies in probably 10-12 years, and for some reason, i decided i wanted to see my favs this summer on the big screen.......

so far this year on the coors-light summer cenima series.......fantastic four and transformers

i still have live free or die hard and pirates of the carribean to check off the list.......

when i saw fantastic four, there was only 5 of us in the theatre.......it was out for a month i think, and i went to an early show during the week....
today when i saw transformers, it was packed !, but the action was so intense on the screen, and the sound so loud, i hardly noticed the crying baby 5 rows back....lol
Posting Rules
You may not post new threads
You may not post replies
You may not post attachments
You may not edit your posts
---
HTML code is Off
---