update to new truck old truck thread
05-09-2007, 12:29 AM
Senior Member
update to new truck old truck thread
---
As some of you know I am a woodworker by trade and in another thread I was having a hard time deciding if I wanted to keep my current truck or get a new rig. Now your probably wondering what these 2 things have in common..... It's about 12:20 am and I just got home from the shop I work at. Seems as though the decision for a new truck was made for me, the shop was destroyed by a fire that started at around 8:15 pm. The building was vacant so there were no injuries but the work we had inside ready to be installed was destroyed by fire or most definetly water. The machinery and tooling are possibly destroyed as well as all my personal tools some of which belonged to my grandfather. I'll know more tomorrow when the insurance agent and the structural inspector asses the damage and then clear us to go in the building if it's safe. So no new truck for me as I'm not sure if I even have a job. ;?
Thanks for listening, I'm going to bed now.
05-09-2007, 04:28 AM
Senior Member
RE: update to new truck old truck thread
---
Jamesb - very sorry to read about your situation. If its any consolation a GC I work with millshop burned on Christmas Eve. All tools, machinery, work lost. They were lucky to be made whole by the insurance company. After a lot of hard work they re-built in a larger, more modern facility with new equipment all around. Hopefully you'll be able to say the same in a few months.
Good luck.
Greg
05-09-2007, 06:32 AM
Senior Member
Join Date: Mar 2005
Location: North Texas
Posts: 3,366
Likes: 0
Received 0 Likes on 0 Posts
Re: update to new truck old truck thread
---
Jamesb ~ SO SORRY to hear about that~! I know it must be just a teensy bit surreal and stressful right now, but know that things WILL work out for you. Have faith. Like mymojo said above ~ the phoenix rises above the ashes.
So....in the meantime ~ take care of that truck for me, will ya!? I can wait til another day to buy it from you.
Thoughts and prayers with you!
FJ
05-09-2007, 08:57 PM
Senior Member
RE: update to new truck old truck thread
---
Thanks for the encouraging words. A great feeling when people that you have never met before will offer words of encouragement and stand behind such as you kind folk have. Thank you.
Here are some pics of the damage that was sustained in one of the hardest hit areas. Sorry about the poor quality (cell phone pictures) as I wasn't expecting the building to be cleared for entry so soon, I didn't bring my digi cam.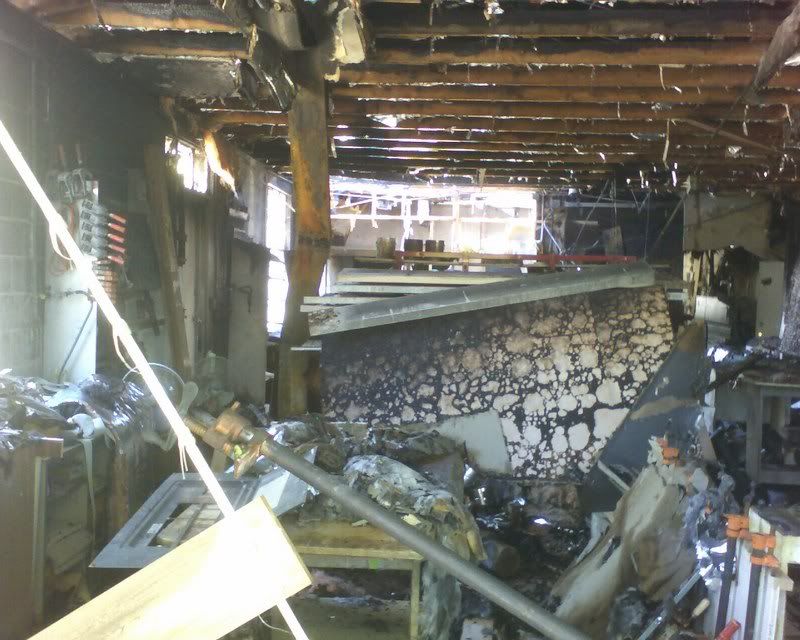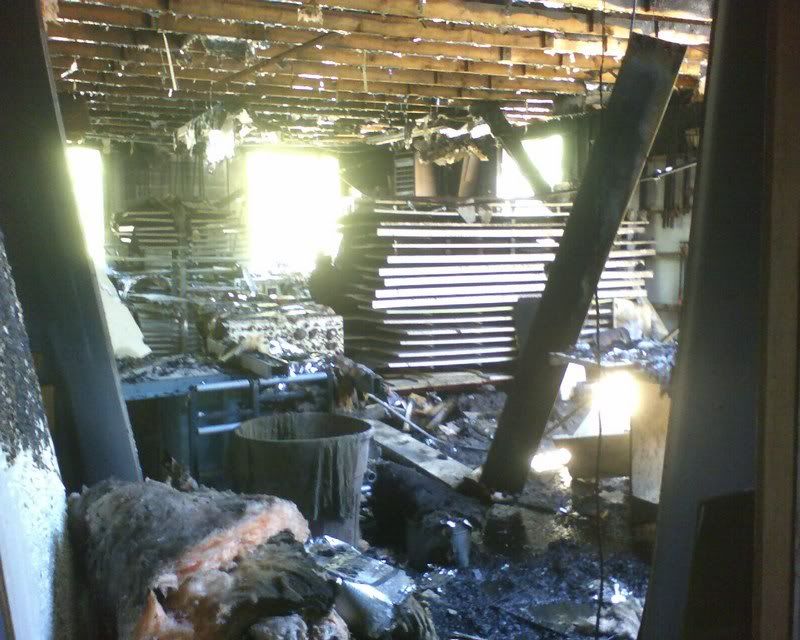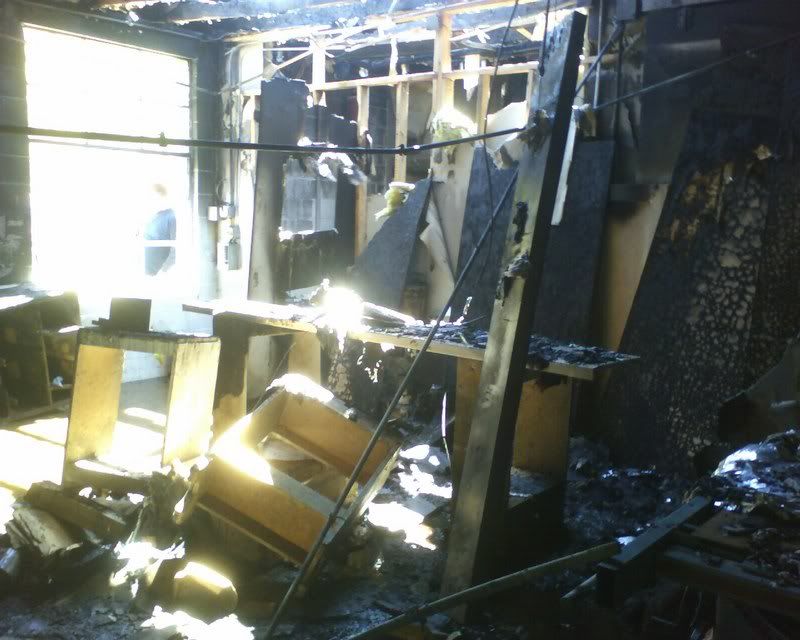 Really is a shame.....in November we had just painted all the interior walls and ceiling....all that hard work
05-10-2007, 09:59 PM
Senior Member
RE: update to new truck old truck thread
---
FJ

I guess it's a good thing it didn't burn to ground level. With that being said, I think the most devastating aspect about a structure fire (one that doesn't burn completely anyway) is the water and smoke damage. Although the side of the shop that housed most of our bigger machines wasn't really effected by open flames, the water damage is so great that the machines and all the work in progress is a total loss. The sliding tablesaw in the last picture is 3 months old. As of yet I still haven't seen the section where we store completed jobs that are ready for installation. just by looking at the surrounding area it can't be good. But it was after hours, nobody was there, except for one firefighter suffering from smoke inhalation there were no injuries and the surrounding buildings were untouched. One day at a time. Take care. And Thanks
Posting Rules
You may not post new threads
You may not post replies
You may not post attachments
You may not edit your posts
---
HTML code is Off
---