car audio?
12-21-2006, 08:48 AM
Senior Member
Join Date: May 2006
Location: Palm Bay, Florida
Posts: 598
car audio?
---
12-21-2006, 05:23 PM
Senior Member
Join Date: Sep 2002
Location: Seaside NJ
Posts: 1,804
Re: car audio?
---
I'm partial to Alpine myself, but like buying a boat look at the features you want and how will you use it, large amounts of base and such. You can't go wrong with crutchfield, they supply all wiring harness and adapter needs, tech support and good prices.

Looking at the 2 you have listed I'd probably go with the Kenwood, MOSFET amp is affected less by heat, and the high and low pass filters will help clean up the sound. Good luck.
12-21-2006, 05:32 PM
Senior Member
Join Date: Feb 2001
Location: SE LA
Posts: 5,145
Re: car audio?
---
I agree with the above poster Alpine has always been my favorite. I have also had a Kenwood head unit. Out of the two I would pick the Kenwood as being better quality. Quality has advanced so much on head units that I would be more worried about which one had the features I rather. You will be hard pressed to actually "hear" a difference in the two. Things to look for would be MP3/CDRW playback, ipod controls and at least two pre-amp outputs if your going big.

Crutchfiled does give you nice installation instructions and such, but you can buy a head unit MUCH cheaper other places. You could always just purchase the install kit from Cruthfield which would include the great instructions.



Good luck! Nothing better than cranking music on a long drive.


12-21-2006, 09:00 PM
Senior Member
Join Date: Dec 2001
Location: Penn.
Posts: 256
RE: car audio?
---
Just installed a blau punk system from crutchfield back in september im my son's 1994 camaro. Do not just put in a new reciever. Do the hole thing. i did the folling for 420.00 and well worth it , Firsetan blau punk reciever , with four pioner 5 1/4 speakers with base blockers, one 12 inch sub blau punk with a 375 watt amp blau punk.
the base blockers are a big nessity if you want a sub. However the 12inch sub is a little over kill for me but my son loves it. This system is one of the cleanest I have heard in a long time. Also forgot to tell you that the camaro had a factory Bose. The blau punk is much better.
Anything I can help you with let me know.
12-21-2006, 09:03 PM
Senior Member
Join Date: Aug 2005
Location: Raleigh, NC
Posts: 9,444
Re: car audio?
---
Aowner, pm me with your needs and wants out of a car audio system. I'm a long time Crutchfield customer. They won't let you down...you just need to know what you want


if you like sound clarity, go with Kenwood

if you like to play your music LOUD, go with the Clarion
12-21-2006, 11:17 PM
Re: car audio?
---
12-22-2006, 08:26 AM
Junior Member
Join Date: Apr 2006
Location:
Posts: 9
Re: car audio?
---
ive always been a fan of pioneer head units, they pack more features than any other brand for the price. In my experience (way too much) pioneer has always been the most reliable. Another great brand of head units is Eclipse, however they are usually a bit more for what you could get in a similar pioneer model.
How important is a double din head unit to you? A standard din will look good in the dash of your car if you use a Din sized pocket below it. You have many more options when going with a single Din head unit. Does your altima have the bose system? You can integrate it if it does, but you would be better off installing new speakers.
My formula for a good car audio system has always been a good set of component speakers in the front. Power them with a decent sized amp (100x2 rms) leave the rear speakers disconnected, and then add a subwoofer. You could even just get a high powered 4 channel amp and run the fronts off of two channels, and bridge the sub to the other two channels. If you are looking for more bass, go with seperate amps and multiple subs.
Here are some pics of my system.
Pioneer premier DEHP840mp
Infinity 5.25 component speakers
Zapco reference 350 for the component speakers
Image Dynamics IDMAX12 subwoofer
Zapco reference 750 for the subwoofer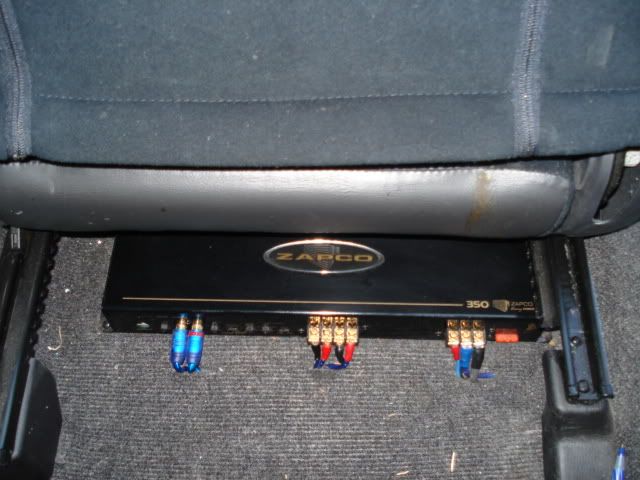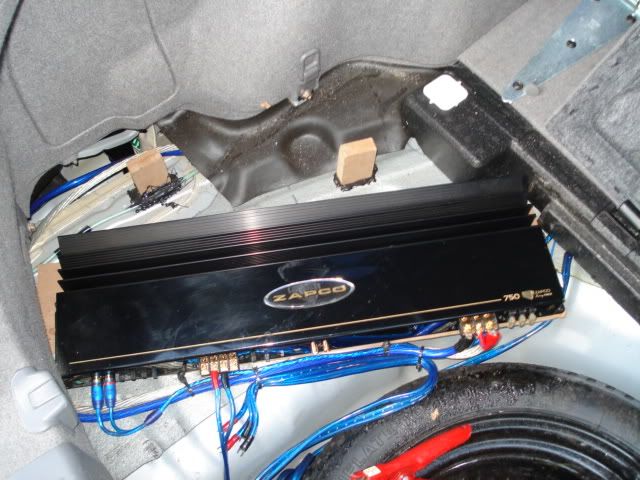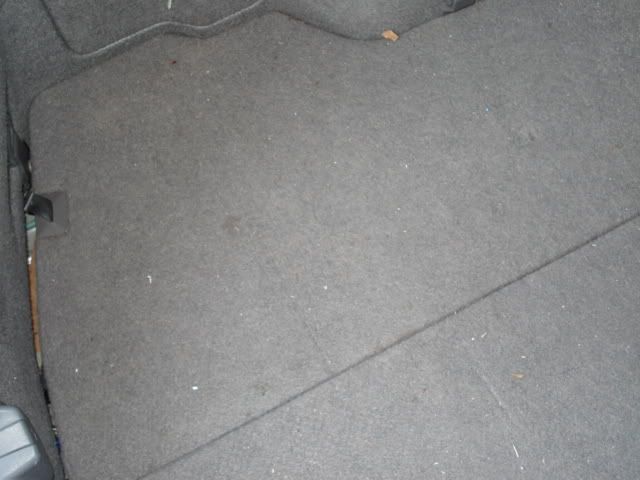 pardon my messy car, it needs a bath
12-22-2006, 11:33 AM
Senior Member
Join Date: May 2006
Location: Palm Bay, Florida
Posts: 598
Re: car audio?
---
I like your set up duct tape and how you integrated the sub!! I have decided to stick with a single DIN for the exact reasons you said. So far im now with kenwood, alpine, and pioneer.
BTW, i purchased 4 polk 6.5" speakers and they sound amazing!!
12-22-2006, 10:17 PM
Senior Member
Join Date: Apr 2006
Location: Struggleville
Posts: 7,525
Re: car audio?
---
I had a sound system buy in a chevy 2500 hd I have and it's pretty awesome. Alpine head, MB Quart top end seperates with crossovers front and rear, Alpine amps for MB, and two Rockford HE2 with rockford amp. If you could stand it (which my favority AM station sounds good and any radio) it would get very very loud. Should have put that 5K in the stock market.
Posting Rules
You may not post new threads
You may not post replies
You may not post attachments
You may not edit your posts
---
HTML code is Off
---