The worst neighbors?
12-15-2006, 03:57 PM
Senior Member
Join Date: Aug 2006
Location: Miami, FL
Posts: 8,597
RE: The worst neighbors?
---
My neighbor painted his house the color of the yellow submarine. They used to keep two cockatoo's outside--directly behind my fence. Their squalking could wake the dead. They have two dogs back there that live on a concrete slab. Those dogs never get walked or played with--they use them like a burglar alarm. Their sh*t and pi*s bakes on the concrete for weeks until they get around to hosing it down. Horrible.
12-15-2006, 04:50 PM
Senior Member
Join Date: Jul 2003
Location: SW Fla. 20\' Seagull Cat
Posts: 670
Re: The worst neighbors?
---
Neighbors, I've got the best.
While the house was under construction the contractor, another old buddy, subbed back the electrical, framing, drywall and finish to me. I would work my day job then go work on the house. A lot of the neighbors would come by and see what was being built and ignored me thinking I was a tradesman. Their comments were very revealing. The fellow across the street stopped over a few times and we started talking. Every day he would stop over and see the progress I was making. One day, after a full day of "Real Job" then a few hours crawling through the trusses stringing wire my neighbor stopped by and must have seen how ragged out I looked. He suggested I "give it a break" and come over for a drink.
We sat on his patio and had more than a few Morgan and coke's, traded life stories and became fast friends. I eventually had to call my wife to drive me home. We were hammered.
That was 5 years ago and we are still tight.

12-17-2006, 06:18 PM
Admirals Club
Join Date: Sep 2005
Location: Tennessee
Posts: 2,009
Re: The worst neighbors?
---
Just plant a hedge aimed at the bad neighbors house.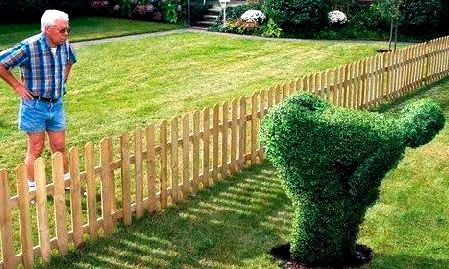 Actually, we got lucky, we have the greatest neighbors a person could have.
Ray, Tennessee 2180DLX Carolina Skiff 90HP Honda (rayteagarden.com)
Posting Rules
You may not post new threads
You may not post replies
You may not post attachments
You may not edit your posts
---
HTML code is Off
---