bags for Cape Horn 21
04-05-2011, 06:44 AM
Senior Member
Join Date: May 2009
Location: the 727, FLA
Posts: 2,618
bags for Cape Horn 21
---
Wondering what you would recommend for the back of my boat, here is a pic of what it looks like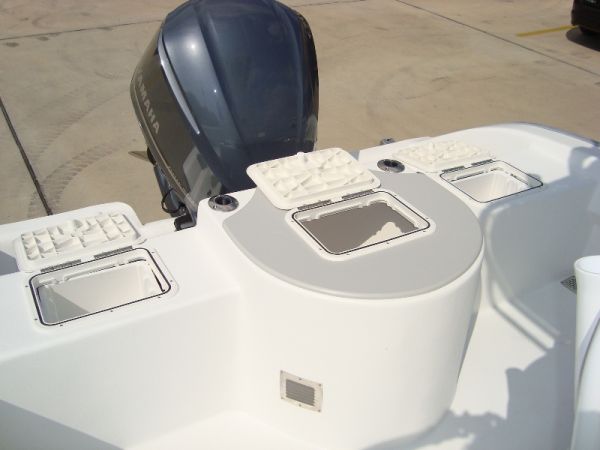 Need something to support an adult, but still small enough to not be in the way all the time ... space is limited.
Also what is shipping like on your bags? I am in Clearwater ....
04-05-2011, 07:12 AM
Marine Advertiser
Marine Advertiser
Join Date: Jan 2011
Location: Palmetto, FL
Posts: 749
---
Reel Irie,

Hello and thank you for your interest in our Ocean-Tamer Marine Bean Bag products! From what I can tell by the picture you attached, I would recommend either our medium or medium longneck Ocean-Tamer Teardrop or our small or large Ocean-Tamer Wedge. Both models are smaller in size which will take up less deck space on your boat yet still provide plenty of back and neck support for full body comfort while underway.

The function of each of these models is a little different so advising you on which model to choose will depend on how you are planning to use the bean bag. In order to determine the exact size and style that will suit your needs and work best for you; we also need to know the average height and weight of the passengers that will be using the product. If you would like to give us a call, myself or someone from our sales team would be glad to discuss your options and help you determine which bean bag will work best for you and your specific needs. Our toll free number is 1-800-804-0314 or you can reach me direct at (941) 737-8000.

To answer your shipping question; Shipping to Clearwater, FL is only $17 to a residential address and around $15 to a commercial address. We also have other shipping methods for smaller and larger order that can be as little as $10 to a commercial address.

Thank you again and I hope this information helps!
04-05-2011, 09:00 AM
Marine Advertiser
Marine Advertiser
Join Date: Jan 2011
Location: Palmetto, FL
Posts: 749
---
04-28-2011, 05:16 AM
Senior Member
Join Date: May 2009
Location: the 727, FLA
Posts: 2,618
---
Frank, thanks for the personal attention to getting me the bags that would work for me. Only had them out once on the boat and they were a hit, make great beach chairs too! Now I just need to teach friends to drive the boat better so I can enjoy them!

Thanks!
~Jason
Posting Rules
You may not post new threads
You may not post replies
You may not post attachments
You may not edit your posts
---
HTML code is Off
---