1987 albemarle 24 needs new engine
02-06-2021, 10:17 AM
Admirals Club
1987 albemarle 24 needs new engine
---
I bought this boat with the thought I had time to work on it. I've had it for four months and have managed to get the fuel tank cleaned and the engine out. It has 80 gallons of fresh non ethanol fuel in it now.
The engine is a 350 marine engine that blew a head gasket. It could be rebuilt. The outdrive is in excellent shape and the oil was perfect when I drained it. The gears all look great! It needs a new motor, new steering cable because the one in the back was frozen, and a new shift cable. I got a quote for a new motor for just over 3k delivered to my house.
The boat has a battery charger on board, two bottom machines, radar by lowrance, two VHF radios, a stereo, and it is on the original roller trailer
I have towed the boat a few times with no issues but for longer hauls I'd do new tires.
I'm selling the boat due to lack of time to work on it. I have three others to deal with. Boat has no bottom paint, the transom is dry and rock solid, and it will be an awesome boat when done.
Boat is located in St. Petersburg, FL. Asking 3750.
I do have the cover but it was removed to get to the shift cable. Duo props are in decently good shape.
I have the false bulkhead. It was removed to get to the components.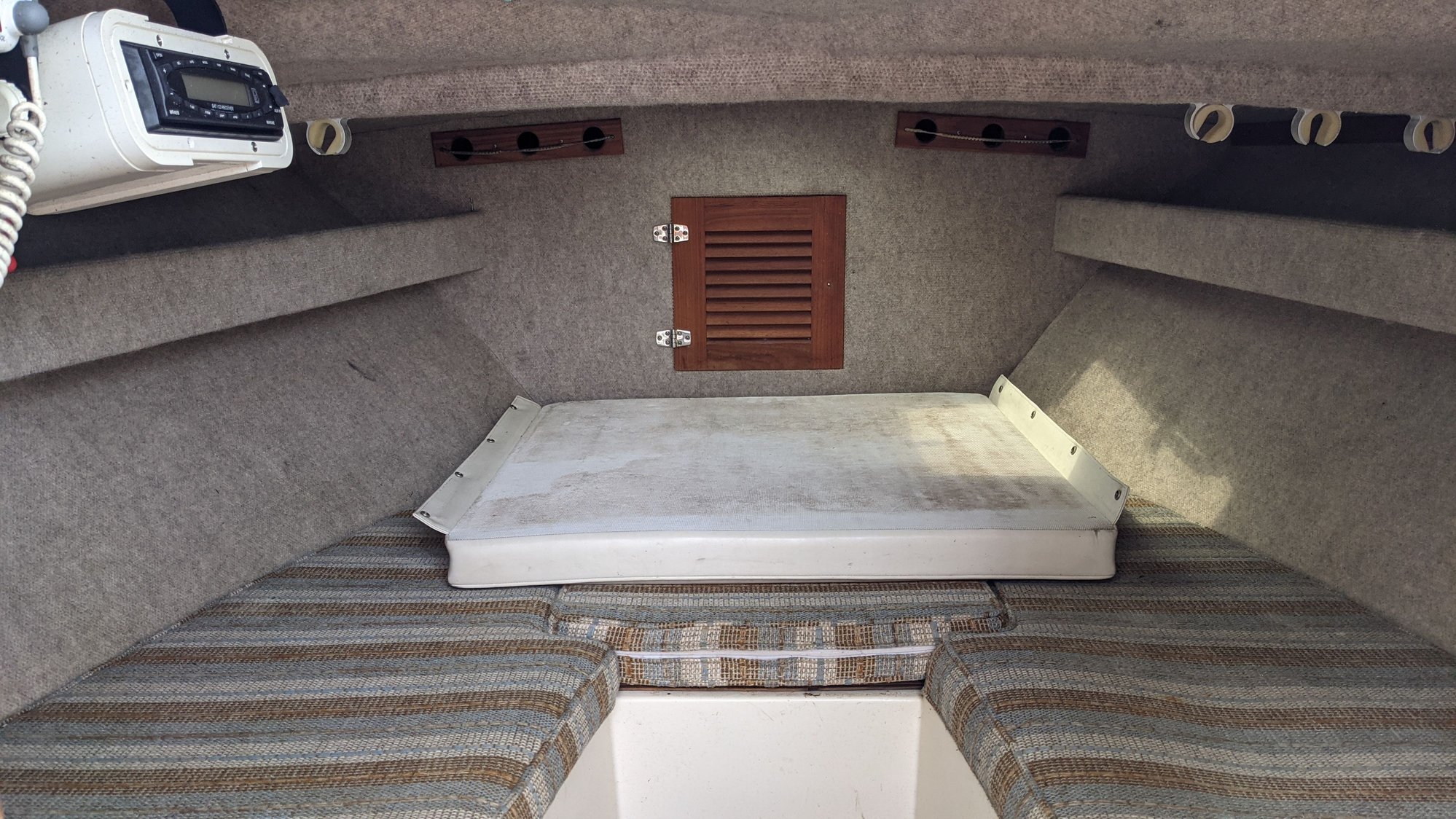 02-12-2021, 02:42 AM
Admirals Club
---
Would make a good bracket conversion candidate. Several people have asked for more photos. If you'd like photos of something different please tell me specifically what you would like to see.
02-20-2021, 05:23 AM
Admirals Club
---
Bump. Would love to let someone else get to this.

Would make a great bracket conversion too.

If no takers I'll be working on it in April.
03-06-2021, 12:00 PM
Admirals Club
03-06-2021, 12:01 PM
Admirals Club
Posting Rules
You may not post new threads
You may not post replies
You may not post attachments
You may not edit your posts
---
HTML code is Off
---