non skid deck repair
02-13-2011, 06:05 PM
Member
Join Date: Nov 2010
Posts: 34
non skid deck repair
---
Hello, I need a answer on the proper way to make repair. The front leg of my t-top came loose from deck due to screws backed out when we where out in the gulf. It was rough and could not make any kind of temporary fix. Took top off so now I need to repair oversized holes and re-install top. Holes are not completely round due to not noticing it untill it was to late.Any help will be greatly appreciated. Also the is no way to put backing plates under deck and do not want to cut access holes .
02-13-2011, 07:31 PM
Senior Member
Join Date: Aug 2008
Location: Jupiter
Posts: 5,479
---
You need to seal the core but snap toggles if there is not stringer or anything below it.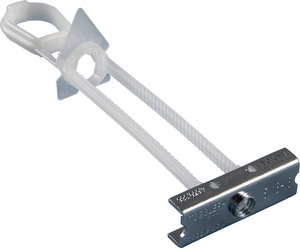 02-13-2011, 08:43 PM
---
Have you thought about re-mounting with larger screws? That or fill all/some of the existing holes and shift the top forward or backward an inch and re-mount.
02-14-2011, 05:34 PM
Member
Join Date: Nov 2010
Posts: 34
---
I have some of the stainless toggler bolts already but I need to know what to fill hole (repair) before I drill to install. How many should I install per leg ( 3 screws per leg ) or is one per leg enough to hold. Thanks for the reply
02-14-2011, 05:37 PM
Admirals Club
THT sponsor
Join Date: Jan 2006
Location: Lindenhurst, New York
Posts: 7,154
---
if your boat use includes going out into the gulf when its rough out you will want to cut holes or do whatever need to be done to properly install your t-top.
Posting Rules
You may not post new threads
You may not post replies
You may not post attachments
You may not edit your posts
---
HTML code is Off
---