Tiara 29 open ? ? ?
10-05-2008, 03:28 PM
Member
Join Date: Nov 2004
Posts: 70
Tiara 29 open ? ? ?
---
I absolutely love the looks of a 29 Tiara .1993 to 2002. Does anybody have any good points or bad that I should be aware of. These boats are twin screw and usually have crusader engines in them. Also I notice that the used ones I look at do not have hard tops . ( I would prefer one that did ). I would like to know what the numbers might be as well. GPH per knots etc.
thanks
10-06-2008, 06:36 AM
Senior Member
Join Date: Apr 2003
Location: Norwell,
Posts: 497
Re: Tiara 29 open ? ? ?
---
A very close friend has a 1998 29' Open with the 250 hp Cummins diesels (4BTA) and hardtop with 3-sided enclosure.
Overall, its a great dayboat or good for overnighting with a small family. Great helm and helmdeck layout, large cockpit
(for a 29'), overall very good build quality and hardware. The boat does a lot of things well and with the samll Cummins',
it is also very economical to run and very comfortable and relatively quiet. My only real complaints would be it does not ride
like a 29' Blackfin (though what other 29' does), is fairly wet (trade off for carrying beam forward with little flare, but more useable cabin space) and very tight engine room access (which I think could be made better by having longer rams to raise the helmdeck. Feel free to ask anything I haven't addressed here.
10-07-2008, 12:26 PM
Member
Join Date: Apr 2007
Location:
Posts: 87
RE: Tiara 29 open ? ? ?
---
baitKiller, first I've heard of wet stringers on Tiara's, have you seen a lot of this, it it only the 29 or other Tiara models?

Fishone,

I can't speak first hand, but, I like them also. There are a lot lees of them then 31's and the price difference doesn't seem to be much. Tiara used have test specs on there site, but, the 29 is no longer listed. If I recall correctly the test posted was with 5.7 or 6 liter and about 1mpg at 20 kts cruise. If you e-mail or call Tiara they will send you test results. That's another reason you may want to consider the 31 it doesn't cost much more to maintain and run.

Good luck
10-07-2008, 12:39 PM
Senior Member
Join Date: Sep 2005
Location: s.w. florida
Posts: 4,151
RE: Tiara 29 open ? ? ?
---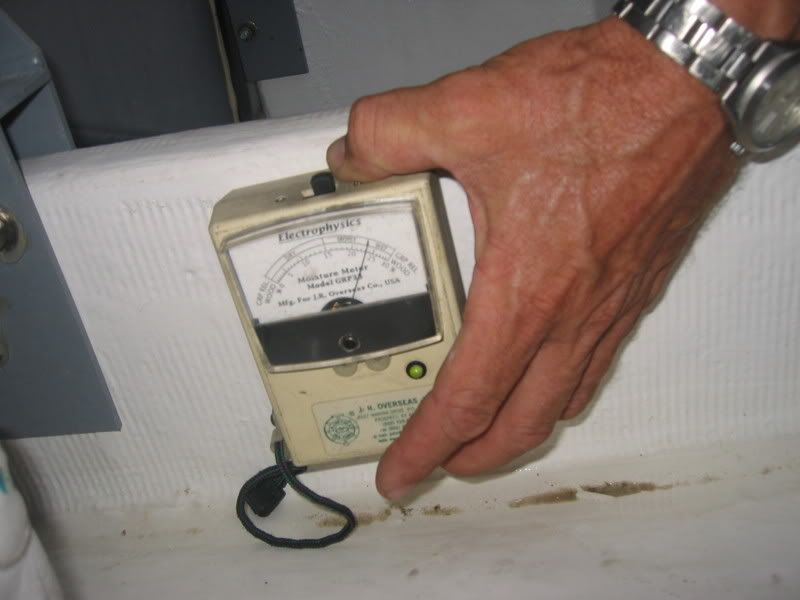 Seen three with issues located aft and one with a stringer fully rotted the whole length. Mostly 31 and 29 opens mid 1990's. Limber and hoisting holes sealed only with a thin coat of gel coat. Eventually it takes out a bulkhead or two as well. This boat was a 31 open of 1998 vintage maintained in OCD perfection. Core samples were taken and the core was soaking wet and rotted.
But don't worry. Call Tiara, they will tell you that the three layers of 3/4" marine plywood is there for a form only.
Yeah right. That's what Sea Ray and Luhrs said.
But aside from that I love the boats, they hold good resale and drive like love. The electrical systems are very good and the fit and finish is first rate. Just take your time and find a good one. Not all have moisture issues.
10-07-2008, 02:09 PM
Member
Join Date: Aug 2006
Location: so-Cal
Posts: 90
RE: Tiara 29 open ? ? ?
---
I think those are great boats too, and there are some bargains on them out there right now.

The Tiara's are all pretty beamy compared to other curiser/sport-fisher types. They take some HP to push them, and although will cruise in the mid to high twenties, if they have big-block gas motors will burn a LOT of fuel. Figure 10-12gph per engine at slow cruise, and 12-15 per engine at top cruise.

I grew up with inboards and frankly, while there are some good improvements over the years with things like fuel injection, freshwater cooling, wet cutless bearings and such, they still need a lot of attention to keep them running good and dependable. Every 5-600 hours the risers need to be pulled and boiled out or replaced. That size boat is definately an in-water boat, so save for a bi-anual haul-out and paint, zincs, etc.

My favorite is the 31 open, but twin 454's at today's gas prices has gotten out of reach. Add another $30G's or so for diesels, if you can find them.

Let us know what you find out there.
10-07-2008, 08:44 PM
Junior Member
Join Date: Jan 2007
Location: Michigan
Posts: 9
RE: Tiara 29 open ? ? ?
---
baitkiller - 10/6/2008 6:41 AM

Check the stringers. Very prone to wet / rotten core from poorly sealed limber and hoisting holes.
I have a '98 29 Open and the survey said it was dry when I got is in May of '07. Can you explain where the "limber and hoisting holes" are located so I can investigate this potential flaw and correct it before it becomes an issue?
I have the performace sheet from Tiara if you want it for the twin Crusader 454XLs. Send me a PM with your fax number.
The comments on a tight engine compartment are right on but you find ways to work around that. For example, the sea water pump on the starboard side is totally hidden. You have to work on it by feel.
Posting Rules
You may not post new threads
You may not post replies
You may not post attachments
You may not edit your posts
---
HTML code is Off
---