Question About Boat Hoist Slings..
01-03-2020, 10:01 AM
Admirals Club
Question About Boat Hoist Slings..
---
The marina I keep my boat at uses a hoist system for us to splash and recover our boats so we dont have to dunk our trailers in salt all the time.
My straps are looking pretty old at this point and i wanted to buy some new ones
I use two. One for the bow, one for the transom. The transom strap has a huge metal loop on one end, and then two straps with hooks that clip onto the transom D loops.
I can't find the rear strap in a quick google/amazon search.
Do you guys know what that's called, and, what are some of the more reputable/trustworthy places to get these straps from?
My boat weighs about 8,000 pounds ready to fish.
Thanks in advance.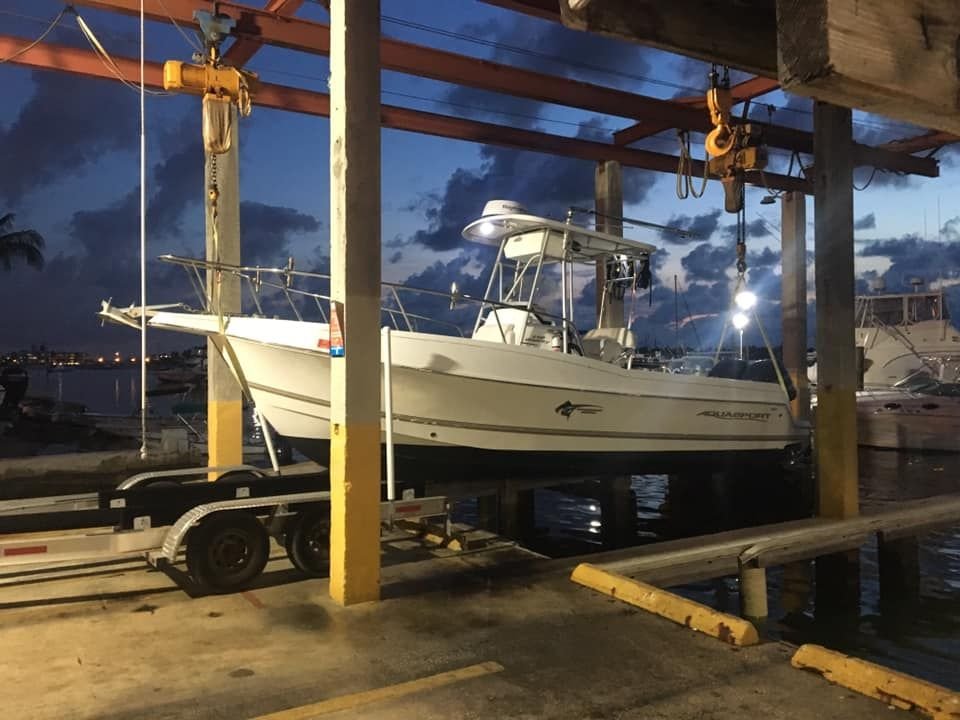 pic of boat/hoist
01-03-2020, 11:27 AM
01-03-2020, 11:32 AM
Senior Member
Join Date: Mar 2003
Location:
Posts: 309
Likes: 0
Posting Rules
You may not post new threads
You may not post replies
You may not post attachments
You may not edit your posts
---
HTML code is Off
---