Recycling Oyster Shells
06-30-2010, 05:03 PM
Senior Member
Join Date: Nov 2008
Location:
Posts: 1,770
Likes: 0
Recycling Oyster Shells
---
My neighbor Julian and I have been raising oysters and restoring our adjoining waterfront property shorelines for a number of years. Last year was a milestone for us in that we completed over 2000 feet of shoreline reef restoration. This was a laborious and tedious process and all the shells were placed a couple bushels at a time and raked out by hand. I probably would not have done this if it were not for Julian who has pretty much dedicated his retirement years to giving back to the Bay. He is also an accomplished Chesapeake Bay and bluewater angler.
I have found it rewarding and I have enjoyed seeing the fruits of my labor grow. Restoration is a slow and gradual process with a lot of trial and error and we are seeing great natural strike on the shells we have placed. My long term goal is to have a self sustained shoreline and several adjacent shoreline reefs. This is my way of giving back to the Bay and being a giver not just a taker.
Julian and I are both members of TOGA, Tidewater Oyster Gardeners
http://www.oystergardener.org/
. We are a group that encourages the use of aquaculture to increase the population and growth of oysters in the Chesapeake Bay. We do this through educational seminars and one on one with waterfront property owners.
One of the most difficult parts of creating reefs and shoreline reefs is finding the shells. Since the bays oyster population is only at 1% of its historic high due primarily to over harvesting and then disease, there are not many shells to go around.
I would like to thank Matt and Dejan of the Raw Bar and Grill in Williamsburg Virginia.
http://eatatrawbarandgrill.com/index.html
They see the benefit of saving the shells from the oysters they shuck so that they may be placed back in the bay. They will be saving the shells in their freezer so that I may pick them up weekly for use on future projects.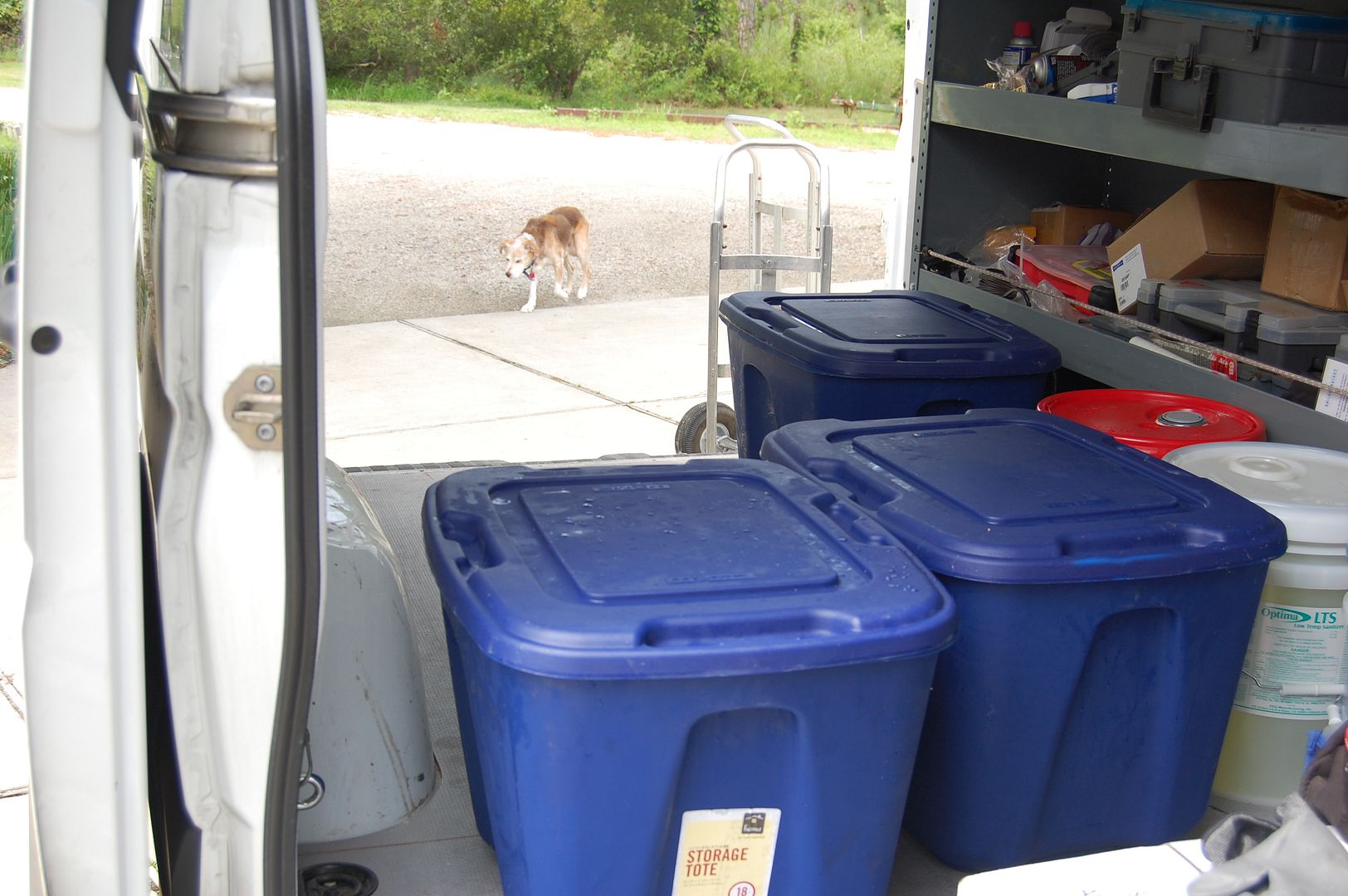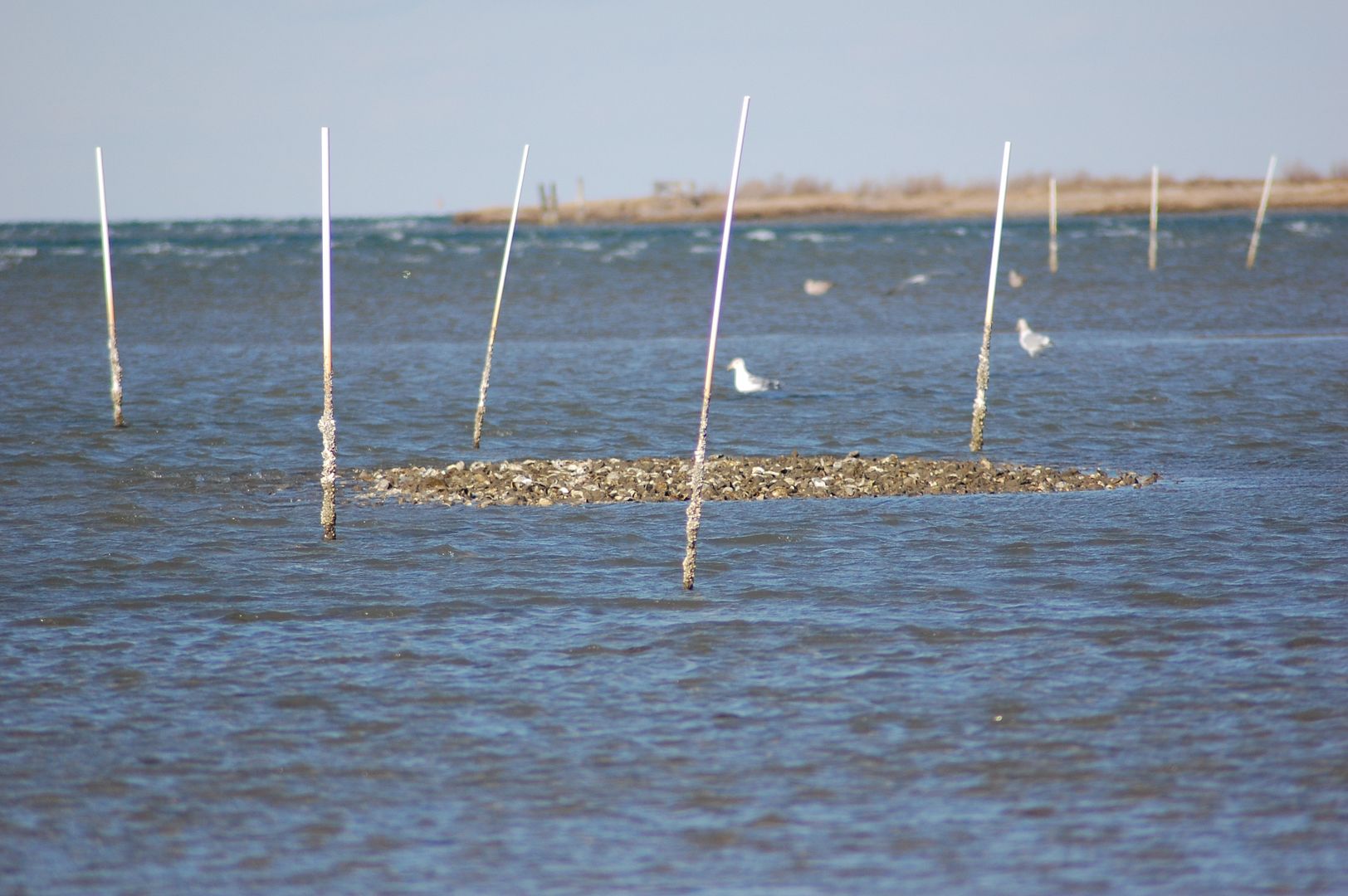 06-30-2010, 05:57 PM
Senior Member
Join Date: Jan 2003
Location: Houston,Tx,U.S.A
Posts: 11,783
---
Cool.

I watched a group of Oyster fisherman slowly dump a full barge of shells on their lease last Saturday...

John
06-30-2010, 07:07 PM
Senior Member
Join Date: Jul 2009
Location: Smithfield, VA
Posts: 445
Likes: 0
---
What is the ideal water depth for building an oyster reef? I attended one of the CBF/TOGA oyster garden meetings and was advised that the oysters need to remain submerged at low tide during the winter, otherwise they could freeze and die.
07-01-2010, 03:20 AM
Senior Member
Join Date: Nov 2008
Location:
Posts: 1,770
Likes: 0
---
Thanks. I have not experienced any real loss in the winter months. The shells are used as substrate ( hard matter), When oysters spawn they tend to naturally strike on shell. By putting shells out I am giving them the chance to attach where there used to be only a muddy shoreline. The shore line picture was taken during an unusally low tide. They can survive for many hours out of the water. Some of our reefs are always submerged. FYI , one oyster can filter up to 50 gallons of water a day. In making these reefs we also create habitat for many species of marine and wild life. It is really cool to see things grow over time.
07-01-2010, 04:31 AM
Senior Member
Join Date: Feb 2009
Location: Orleans, MA
Posts: 570
Likes: 0
---
Hey Brian, Very cool. Thanks for sharing the pics. I am part of the Massachusetts Oyster Project, and we are re-introducing oysters in Boston Harbor for many of the same reasons. Take a look at the website below. Take care, Ben
http://www.massoyster.org/
07-01-2010, 04:50 AM
Senior Member
Join Date: Mar 2009
Location: Long Island Sound
Posts: 2,298
Likes: 0
---
Great thread!!!
Thanks for posting the story and photos.
Last February I had the opportunity to go aboard an oyster boat as it was working the waters near the Norwalk Islands in CT.
http://soundbounder.blogspot.com/201...of-winter.html
Also, this winter I read THE BIG OYSTER. Great book
Posting Rules
You may not post new threads
You may not post replies
You may not post attachments
You may not edit your posts
---
HTML code is Off
---